Break out the double demin! Irish girl group B*Witched are reuniting to perform new music as well as joining the ever-swelling ranks of the nostalgia circuit.
Originally formed in 1997, all four original members - Lindsay Armaou, Sinead O'Carroll and sisters Keavy and Edele Lynch – will return in 2018.
Edele, now 37, told The Sun: "We're gonna be what we are now musically and what we feel now.
"We're not gonna try to tap into what we were because that's nostalgia and the music industry has moved on so much as we all have . . . we've updated it so we feel comfortable with it."
Their first four singles reached number one in the UK, the first of them being C'est La Vie. If you've got happy memories of it, you're in good company with Edel.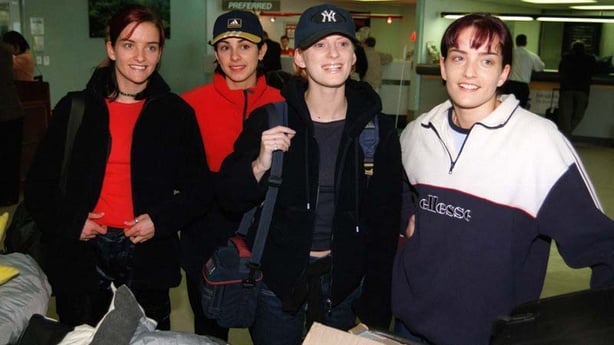 Speaking to the Daily Star, she said: "I think it's incredible. I think at some point I was getting a little fed up with it, and two years ago I did pantomimes and we had C'est La Vie in the pantomime.
"But I wasn't in it, so I got to stand back and look at C'est La Vie from a different perspective."
B*Witched previously reunited back in 2012 for ITV's reality show The Big Reunion, which came six years after they'd first split up.
Edel recalled: "Sinead and I fell out. We fell out in 2006 and then when we got the band back together loads of other issues came up between us that we didn't necessarily understand or see, or foresee."
She added: "We're the best of friends again now and I talk to Sinead in particular every day, and I wouldn't want my life without her again."