Zombieland's Jesse Eisenberg has told RTÉ Entertainment that co-star Woody Harrelson's easygoing charm belies the fact that he "works harder than I've ever seen".
The pair are reunited on screens for Halloween in the sequel Zombieland: Double Tap, and Eisenberg was determined to heap praise on Harrelson when RTÉ Entertainment recently met the pair.
"He's the best, obviously," said Eisenberg. "The things I would say about him are, like, the general consensus among the world populace, which is that he's probably the most entertaining performer in the world, transcends every kind of movie and style. He's just a genius."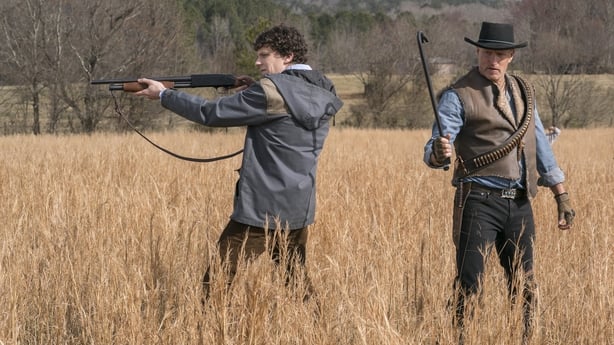 Eisenberg continued: "What people don't know about him is that because he comes across very casual and everything, which he can be, but he's an incredibly hard worker.
"When you watch some of his characters they seem kind of like laidback people, but he works harder than I've ever seen.
"People don't realise this, but he comes to the set with multiple versions of scenes that he's figured out. 'Can we try six different things?' I mean, no one does that. It's unbelievable. On both movies it's not just about doing a comedy."