Game of Thrones' showrunners David Benioff and D.B. Weiss have confirmed their exit from their planned Star Wars trilogy.
Earlier this year it was reported the pair, who created and executive produced the popular fantasy drama television series, as well as writing and directing throughout the drama's eight seasons, will join the Star Wars family for the franchise's next release.
The duo, who reportedly signed a massive deal with Disney-owned Lucasfilm back in February to produce a new trilogy of movies, expected to hit screens in 2022, have now said they "are regretfully stepping away" from the project to focus on their upcoming Netflix projects.
''We love Star Wars. When George Lucas built it, he built us too," Benioff and Weiss said in a statement to Deadline.
''Getting to talk about Star Wars with him and the current Star Wars team was the thrill of a lifetime, and we will always be indebted to the saga that changed everything.
''But there are only so many hours in the day, and we felt we could not do justice to both Star Wars and our Netflix projects. So we are regretfully stepping away," they said.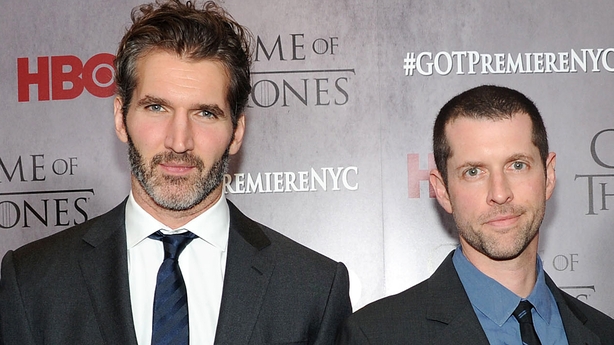 Lucasfilm president Kathleen Kennedy said the company hasn't shut the door on having Benioff and Weiss return to the writers' room.
"David Benioff and Dan Weiss are incredible storytellers. We hope to include them in the journey forward when they are able to step away from their busy schedule to focus on Star Wars," she said.
For more TV news, click here