The first full trailer for the true story drama Bombshell has been unveiled and shows Charlize Theron's transformation into former Fox News anchor Megyn Kelly and Nicole Kidman as TV journalist Gretchen Carlson.
Margot Robbie is also seen in her role as a fictional news producer named Kayla Pospisil, while John Lithgow is almost unrecognisable playing the late Roger Ailes, the former boss of Fox News.
The film tells the story of how Ailes was forced to resign from the company after being accused of sexual misconduct by a number of women.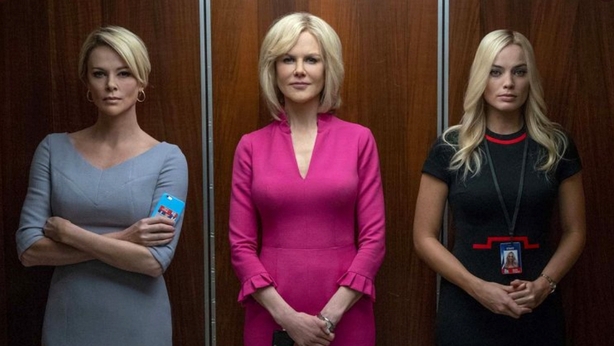 The Oscar-tipped drama from director Jay Roach and writer Charles Randolph also stars Saturday Night Live's Kate McKinnon, Allison Janney, Connie Britton and Rob Delaney.
The two-minute trailer shows Kidman's Carlson and Robbie's Pospisil deal with inappropriate behaviour from Ailes, while Theron's Kelly deals with media attention she faced during the 2016 presidential election after Donald Trump made an offensive comment about her.
Bombshell is set to be released in Irish cinemas on January 24, 2020.