Here's what's worth watching on the telly on Sunday . . . and there's loads on offer!
El Camino: A Breaking Bad Movie, from Friday, Netflix
Written and directed by the show's creator Vince Gilligan, the story takes up with Jesse Pinkman (played, as ever, by Aaron Paul) still on the run from his captors, the law and his past.
Fingers crossed that this feature-length sequel lives up to the quality of the show, which is easily one of the most popular of the last 20 years. More important than being popular, it was also excellent.
Although Breaking Bad ended six years ago, prequel show Better Call Saul has kept the flag flying to such an extent that it's just as good as - though rather different to - the original show. No mean achievement.
Celebrity Hunted, 9.00pm Sunday, Channel 4
Channel 4's hit factual thriller returns for a third run as eight *coughs* famous faces turn fugitive and attempt to evade capture for 14 days.
Taking part are rugby duo Gavin Henson and Martin Offiah, chefs Aldo Zilli and Jean-Christophe Novelli, ex-Made in Chelsea star Georgia Toffolo and the UK Prime Minister's father Stanley Johnson, along with The Only Way Is Essex's Lydia Bright and Lucy Mecklenburgh.
Go Gasta, 8.30pm Sunday, TG4
In this new series two teams of six from two different villages go head to head in a series of challenges and obstacles on a playing field. In the first episode, competitors from Ardara and the Glenties in Donegal take part.
New to Download
Mortal Engines, from Friday, Sky Cinema Premiere & NOW TV
Hundreds of years after the fall of civilisation, London is now a colossal city-on-wheels that devours everything in its path.
The only one who can stop The Big Smoke's rampage is a ragtag team of outsiders, consisting of feral scavenger Hester, London outcast Tom and wanted outlaw Anna.
Read our review of Mortal Engines.
Hera Hilmar, Robert Sheehan and Jihae star as the protagonists, while Hugo Weaving is the insane archaeologist pulling the strings in London.
Haunted: Season 2, from Friday, Netflix
In an all-new season of true-life terror, real people recount unsettling run-ins with demons, ghosts and more, as told via dramatic re-enactments.
Insatiable: Season 2, from Friday, Netflix
Amidst more pageant competitions, Patty and Bob each grapple with their own guilt and personal issues as the victims keep piling up around them.
Fractured, from Friday, Netflix
After his wife and injured daughter disappear from an ER, a man conducts a panicked search and becomes convinced the hospital is hiding something.
All is True, from Sunday, Sky Cinema Premiere & NOW TV
Kenneth Branagh directs and stars in this Ben Elton-scripted vision of the final days of William Shakespeare.
The year is 1613, and Shakespeare is acknowledged as the greatest writer of the age. But disaster strikes when his renowned Globe Theatre burns to the ground.
Read our review of All is True.
Devastated, he returns to Stratford, where he faces a troubled past and a neglected family.
Ending this Weekend
Room to Improve, 9.35pm Sunday, RTÉ One
In the season finale Dermot Bannon meets Glenn Keating and Gustav van der Westhuizen who live in Grace Park, Drumcondra in Dublin, with their son Noah and two pet Weimaraner dogs.
Theirs is an Edwardian terraced three-storey house. The terrace was originally built for officers of the British Army, between 1897 and 1902.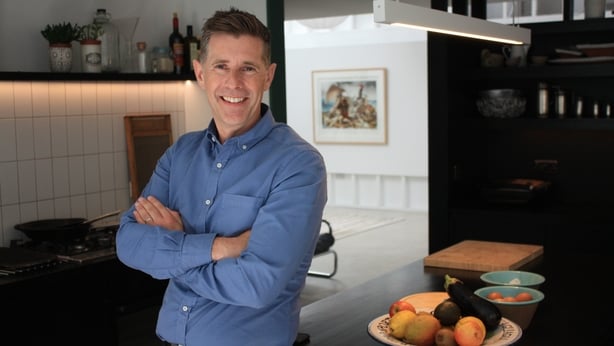 Annie, 3.10pm Sunday, RTÉ
Perfect for an autumnal Sunday afternoon, this musical, directed by John Huston, is based on the stage hit and stars Aileen Quinn, Albert Finney, Carol Burnett and Tim Curry.
An orphan wins the fatherly affections of a tough-talking billionaire - but the no-good owner of the orphanage and her brother are out to ruin the girl's chances of happiness and make a quick profit in the process.
Box Set Binge
Band of Brothers, Sky Box Sets
Co-produced by Steven Spielberg and Tom Hanks, this award-winning drama is one of the finest television shows ever made, and pretty much defines the concept of prestige TV.
With contributions from American troops who actually took part in the conflict, it follows US Army's Easy Company through the duration of World War II as they take on the Nazis across Western Europe.
A superb cast includes Damian Lewis, James McAvoy and Simon Pegg. And a Friends-defying turn from David Schwimmer.
Well worth a second or third look if you've seen it before.
Click here for full TV listings