Hudson Taylor have paid tribute to Thin Lizzy's lasting influence while marking the 50th anniversary of the band's formation by performing some of their biggest hits next to the Phil Lynott statue in Dublin.
Back to You hitmakers Harry and Alfie Hudson-Taylor made their start busking on Grafton Street where Thin Lizzy hits often formed part of their sets.
"We grew up busking, that's how we started getting into music so we used to play Boys Are Back In Town and Dancing In The Moonlight and earned a few bob off them, so this was really cool," Alfie told RTÉ Entertainment.
"We got to re-learn them because we hadn't played them in a while and kind of have this celebration of the 50th anniversary."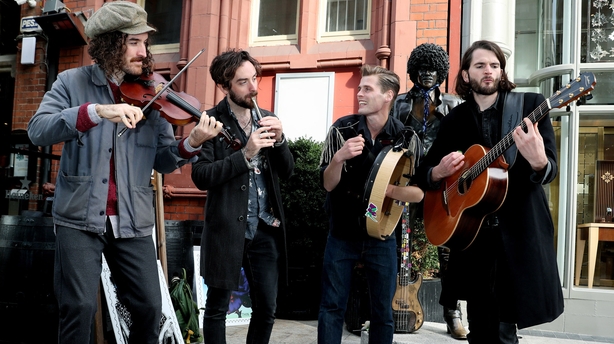 Harry explained the ways in which Thin Lizzy, and other bands they would have started out covering in their early days, influenced their song-writing saying "you listen to great music and it gets instilled in there."
"We would be influenced by them for sure, I even remember playing Whiskey In The Jar back in the day and it has this Celtic thing about it, and our music isn't exactly Celtic but it has been infused with the stuff we used to play on the streets," Harry said.
"Our song-writing was 100% effected by the covers we would play on the streets because the songs we were playing 10 years ago weren't very good – our own songs – so we had to learn how to write better songs and one way you do that is by osmosis in a way.
"You listen to great music and it gets instilled in there, it's not that you plagiarise it but you think, 'Oh, what was good about that?'"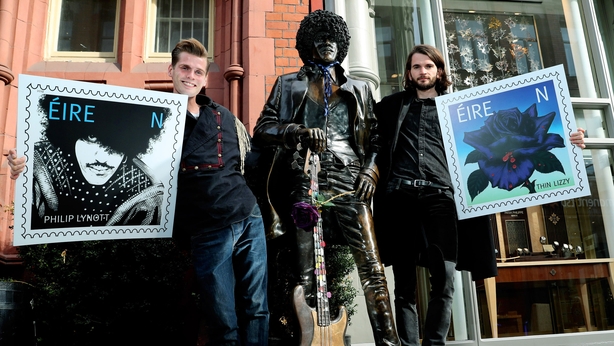 "We weren't even around to see Thin Lizzy play as a whole, so it's really amazing how much influence they still hold and have," Alfie added.
"They're the best band to come out of Ireland – I'm not sure if that's controversial or not, but I think so."