Bob Dylan's Never-Ending Tour turns 30 this year and while Europe has been this year's beneficiary of most of the playing, he is also undertaking an extensive US run, beginning next week.
These will be the 78-year-old's first North American dates of 2019. According to Rolling Stone, he used to play around 100 shows a year, including 113 in 2004 alone. 
The elusive genius of song played 84 shows last year and will play just 66 this year unless more shows are added. He headlined with Neil Young at Nowlan Park this summer, with the pair performing the traditional gospel-folk number Will The Circle Be Unbroken together in fine style. 
There has been no new studio album of Dylan songs since 2012's Tempest. He has released three albums of versions of 20th century American classics which were recorded and issued between 2015 and 2017.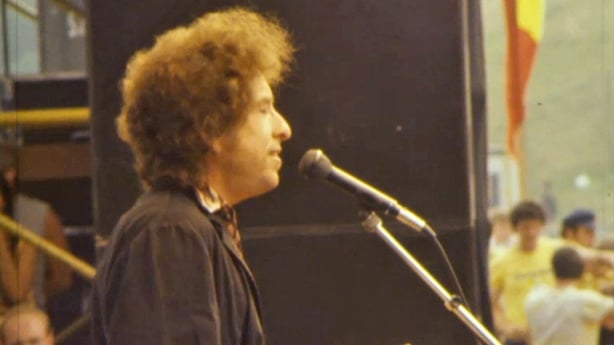 The Never-Ending Tour is generally estimated to have begin in 1988 and Dylan has played some 3,000 shows since.
His career was hitting some kind of creative nadir in the mid-eighties. He toured Japan with Mick Taylor, embarked on what Vulture describe as 'fan-friendly outings' with Tom Petty and the Heartbreakers in 1986 and 1987. Then there were the long-winded and apparently best-forgotten Dylan and the Grateful Dead concerts.
"I had no connection to any kind of inspiration," Dylan said of that period. "Whatever was there to begin with had vanished and shrunk. … I couldn't overcome the odds.
"Everything was smashed. My own songs had become strangers to me. I was what they called over the hill …The mirror had turned around and I could see the future - an old actor fumbling in garbage cans outside the theater of past triumphs."
According to Vulture, Dylan came back from the last Petty shows in Europe and told his tour manager he wanted to play 200 shows the following year. then he would return to the same cities two years afterwards. He would build himself a new audience from the bottom up.
"I'd have to start at the bottom," he wrote, "and I wasn't even on the bottom yet."