Here's what's worth watching on the telly this weekend between now and Sunday night... and there's loads on offer!
Pick of the weekend
Britain's Got Talent: the Champions, 8.30pm Saturday, Virgin Media One
It's the big finale on the Britain's Got Talent equivalent of the Champions League.
After five weeks of previous champions from around the world taking to the stage, Ant and Dec introduce the final show, where the overall winner will eventually be revealed.
Simon Cowell, Amanda Holden, Alesha Dixon and David Walliams will be giving their verdict on the evening's acts, including the cartoonish street dancers Twist and Pulse:
New or Returning Shows
The Americas with Simon Reeve, 9.00pm Sunday, BBC Two
This looks amazing! Simon Reeve begins his epic North American journey in Alaska, in the shadow of the highest mountain on the continent: Mount Denali.
There he meets an extraordinary pilot who flies him to a vast glacier to witness dramatic evidence of the warming of the Arctic.
Crossing into Canada, he discovers an unexpected side to a country that some regard as 'nice, progressive and green'. In reality, Canada faces extreme social problems and environmental devastation.
Thomas Cook: the Rise and Fall of Britain's Oldest Travel Agent, 8.00pm Sunday, Channel 4
Here's the story of how Britain's oldest holiday firm recently went bust.
Thomas Cook was the UK's best-known travel agent for more than a century. But its collapse left thousands of staff out of work, 150,000 holidaymakers stranded, and sparked Britain's biggest ever peacetime repatriation.
So where did it all go wrong? What happens to customers now? And could it happen again?
Rob Beckett's Savage Socials, 11.35pm Friday, Channel 4
Comedian Rob Beckett brings together the biggest celebrity news and OMG moments of the week, adding a savage commentary on the most topical, hilarious and outrageous clips, content and news.
Celebrities who think their embarrassing social media stories are a thing of the past feature in Rob's 'savage feed', an up-to-the-minute catalogue of clips, memes, digital blunders and break-out stories.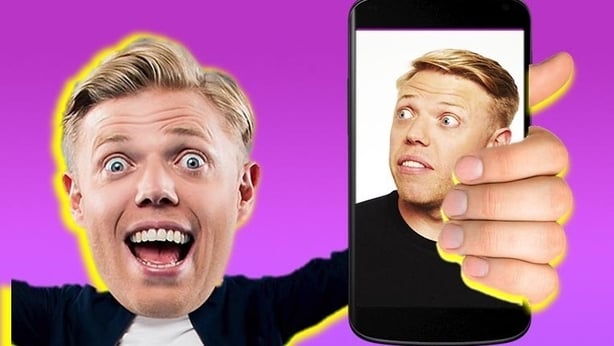 Betty Davis: Godmother of Funk, 10.30pm Friday, BBC Four
Funk Queen Betty Davis changed the landscape for female artists in America. She 'was the first', as former husband Miles Davis said. 'Madonna before Madonna, Prince before Prince'.
An aspiring songwriter from a small steel town, Betty arrived on the 1970s' scene to break boundaries for women with her daring personality, iconic fashion and outrageous funk music.
She befriended Jimi Hendrix and Sly Stone, wrote songs for the Chambers Brothers and the Commodores, and became the first black woman to perform, write and manage herself.
The Live Lounge Show, 7.00pm Friday, BBC Four
Clara Amfo takes viewers behind the scenes of the BBC's Radio 1 Live Lounge, which showcases the biggest names in music. In this episode Taylor Swift, YUNGBLUD and Mahalia all feature.
I can think of worse ways to start the weekend.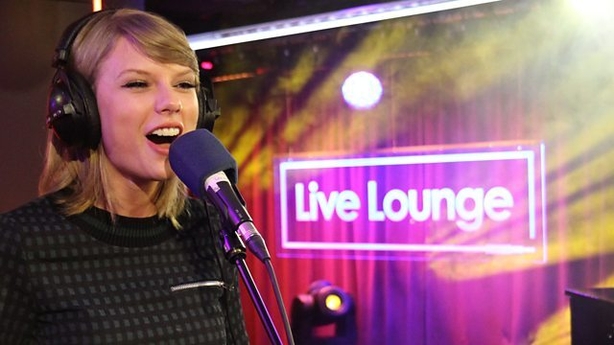 Tradfest, 9.30pm Sunday, TG4
Doireann Ní Ghlacáin presents highlights of Dublin's Tradfest 2019, featuring performances from acts such as The Henry Girls, Kieran Tourish, Kevin Doherty and James Delaney.
New to Download
In the Tall Glass, from Friday, Netflix
After hearing a young boy's cry for help, a sister and brother venture into a vast field of tall grass in Kansas but soon discover there may be no way out - and that something evil lurks within.
Big Mouth: Season 3, from Friday, Netflix
This new run of the (very) adult animated sitcom focuses on what it's like to be going through puberty nowadays in the USA.
The show continues exploring human sexuality and everything around it, tackling issues such as cell phone addiction, female anger, the vast spectrum of sexuality, Adderall abuse, dick pics, toxic masculinity, and "how to have an orgasm".
WARNING - strong language and adult content here:
Raising Dion, from Friday, Netflix
Here's the story of a woman named Nicole (Alisha Wainwright), who raises her son Dion (newcomer Ja'Siah Young) after the death of her husband, Mark (Michael B Jordan).
The normal dramas of raising a son as a single mom are amplified when Dion starts to manifest several mysterious, superhero-like abilities.
Rotten: Season 2, from Friday, Netflix
Explore the secrets behind sugar and chocolate, the true cost of avocados and bottled water, and the changing world of wine and marijuana edibles.
The food and drink you love and enjoy often comes with a price.
Ending this Weekend
State of the Union, 11.30pm Sunday, BBC Two
It's the final two episodes of the series of shorts written by Nick Hornby and directed Stephen Frears about a couple trying to fix their broken marriage.
First up, unsure until they share their responses, Tom (Chris O'Dowd) and Louise (Rosamund Pike) discuss the rekindling of their relationship.
Then later, the prospect of continued counselling dents Tom's optimism, but Louise likes what he says about love.
Junior Eurovision, 8.30pm Sunday, TG4
Eoghan McDermott presents the search for an Irish candidate for the song contest, as the three remaining acts take part in the final.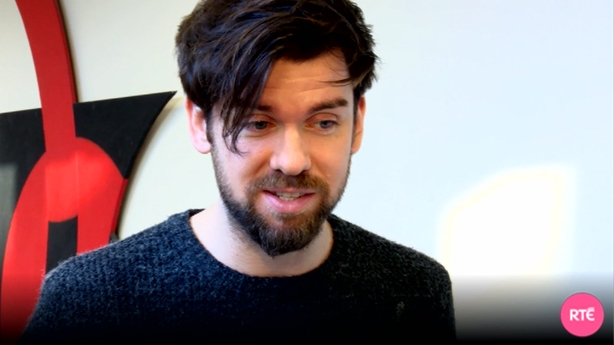 Weekend movies
Widows, 8.00pm Friday, Sky Movies Premiere
Steve McQueen directs this feminist heist-thriller, featuring four women with nothing in common except their deceased criminal husbands' debts.
With tensions running high in Chicago, Veronica (Viola Davis) leads Alive (Elizabeth Debicki), Linda (Michelle Rodriguez) and Belle (Cynthia Erivo) in a robbery to settle their ex-partners' debts and take their fate into their own hands.
12 Years a Slave, 11.50pm Friday, RTÉ One
An Oscar-winning, this historical drama's based on Solomon Northup's autobiographical book, and stars Chiwetel Ejiofor, Michael Fassbender, Benedict Cumberbatch and Brad Pitt.
A free black man living in pre-Civil War New York is abducted and sold into slavery. He spends the next 12 years struggling to survive and maintain his dignity in the face of brutal treatment, desperately hoping he can return to his family.
Dial M for Murder, 11.00am Sunday, RTÉ 2
Here's a film you could watch while enjoying Sunday brunch – an absolute cracker from the genius that was Alfred Hitchcock.
Ray Milland, Grace Kelly, Robert Cummings and John Williams star as a former tennis champion suspects his wife is having an affair, so he hatches a plan to have her killed and inherit her fortune.
This is Spinal Tap, 11.00pm Saturday, TG4
Here's the original mockumentary, about an ageing British rock band try to revive their fortunes by embarking on a US tour, with a film-maker on hand to record the mayhem.
Michael McKean, Christopher Guest, Harry Shearer and Rob Reiner feature as the big comeback soon turns into a series of disasters as tensions between the clueless rockers and their long-suffering manager.
Don't Miss
Fleabag, 11.25pm Friday, BBC One
If you missed this first time around, do yourself an absolute favour and make sure to catch this repeat of the excellent opening season of Phoebe Waller-Bridge's dark comedy.
Written by and starring Waller-Bridge, it's based on her one-woman stage show about a woman wrestling with the demands of modern living through a mixture of bravado and casual sex.
In the opening episode, Fleabag struggles to make ends meet in the frenetic world of contemporary London as she tries to work out what she should be doing with her life.
Box Set Binge
Succession, Sky Box Sets
With season two just about to end, this is as good as a time as any to catch up with this superb dramedy starring Brian Cox as potty-mouthed patriarch Logan Roy, the founder of media and entertainment conglomerate Waystar Royco.
A great cast that includes Matthew Macfadyen, Kieran Culkin, Sara Snook and Jeremy Strong captures the appalling Roy family as they to prepare for a future without their father, and compete with each other for prominence within the company.
Click here for full TV listings