Tom Vaughan-Lawlor has said he jumped at the chance to star in upcoming RTÉ drama Dublin Murders, praising the "nuanced and complex storylines."
Dublin Murders is an adaptation of Tana French's first two books, In The Woods and The Likeness, and centres on two detectives, played by Killian Scott and Sarah Greene, as they investigate a series of murders that may be linked to an old case.
Love/Hate star Vaughan-Lawlor first read the fifth book in the series a few years ago and found it to be a "total page turner".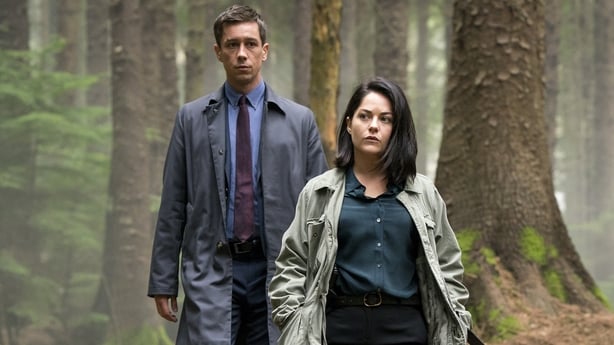 Speaking to the BBC, who will also show the series, Lawlor said: "So, when this came up, I jumped at the chance to be involved."
"Especially playing a character like Frank: someone who operates in the grey area and who is hard to pinpoint, in an exciting way. He's in The Secret Place as a character as well as the novel Faithful Place, in which he is the lead character, so potentially he would go into further series."
Speaking about his character Frank, who heads up the units in the undercover section of the Dublin Murder Team, he described him as "a renegade, and I suppose he is really an anarchic: he is irreverent and anti-establishment, and his moral code is ambiguous."
Dublin Murders kicks off on RTÉ One with a double bill on Wednesday 16 October at 9.35pm. Plus catch-up will be available on the RTÉ Player.
Dublin Murders, for RTÉ, BBC and Starz, is produced by Element Pictures, Euston Films and Veritas Entertainment.