Director John Crowley, who made his debut with Intermission and went on to direct the Oscar-nominated Brooklyn, has said that he was blown away by the young stars of his new movie The Goldfinch.
We need your consent to load this rte-player contentWe use rte-player to manage extra content that can set cookies on your device and collect data about your activity. Please review their details and accept them to load the content.Manage Preferences
Watch our interview with John Crowley
The film is an adaptation of Donna Tartt's 2013 800-page novel of the same name, which was published in 2013 and won a Pulitzer Prize.
It centres on Theo Decker, a young man who steals The Goldfinch, a priceless 17th century painting by Dutch artist Carel Fabritius from a New York museum. The work comes to have a magnetic hold on him and becomes both his talisman and his curse.
Read our review of The Goldfinch
Oakes Fegley plays Decker as a teenager, while Finn Wolfhard of Stranger Things fame plays Boris, a wild child Ukrainian goth, who Theo befriends.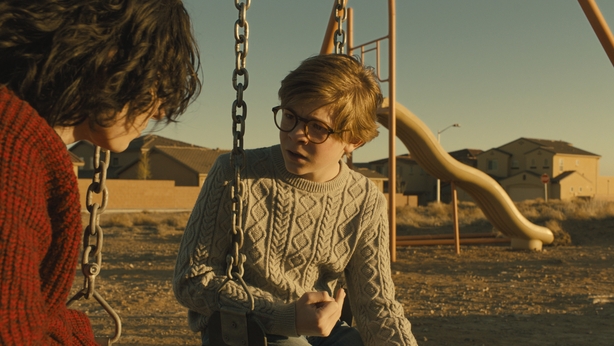 Speaking to RTÉ Entertainment at Sotheby's in London, Cork-born Crowley said, "The two younger actors were a blast. Very, very funny. You couldn't get a word in edge ways with them on set and it was an amazing thing at times because some of the material we were shooting was quite dark and they just had that ability to shrug it off and be laughing five minutes later. They were both delightful."
He added: "I didn't encourage Finn and Oates to hang out together. I certainly didn't encourage them to impersonate each other or do anything that would make them self-conscious of each other. I just kept my eye on those things and there was a lot of happy synchronicity that emerged as we worked with them."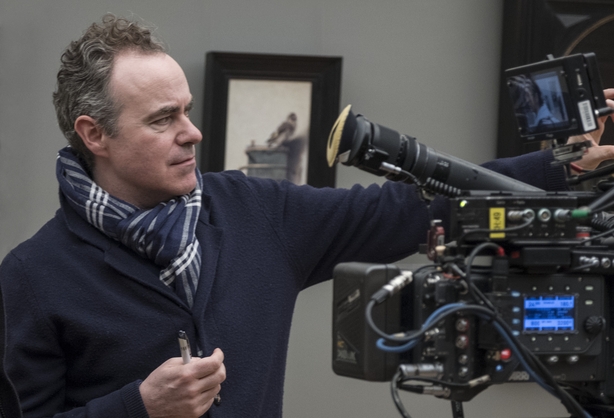 While making the film, which also stars Nicole Kidman and Luke Wilson, it turns out that the Fabritius painting proved to be equally powerful for Crowley. In fact, he visited the painting no less than three times at the Mauritshuis museum in The Hague, and he says he was very moved by the experience.
"It's incredible powerful and very hard to capture even with a camera," he said. "Standing in front of it, the way that bird stares back at you and the dialogue it begins with you as you're looking at it is incredibly striking and for such a small object to have that power.
"It's not like anything else that's in the museum so you can really see why Donna was drawn to it and the mystery around it. It's a hugely powerful piece of art."
More movie news, reviews and interviews here