Game of Thrones star Kit Harington has revealed that he has yet to watch the final season of the hit drama, despite it coming to a close in May.
The 32-year-old actor played Jon Snow on the series and when asked about the controversy surrounding the eighth and final season and the negative reviews it faced, he admitted to having not yet watched the episodes.
"I still haven't seen the show. So that's how I dealt with that controversy," he said at the Emmy Awards.
"I haven't seen the final season. But I know what it took to shoot it. And it was hard and everyone put their love and effort into it.
"And controversy - I think for us, we knew what we were doing was right, story-wise. And we knew that it was right for the characters because we lived with them for 10 years. So controversy for us didn't really affect us."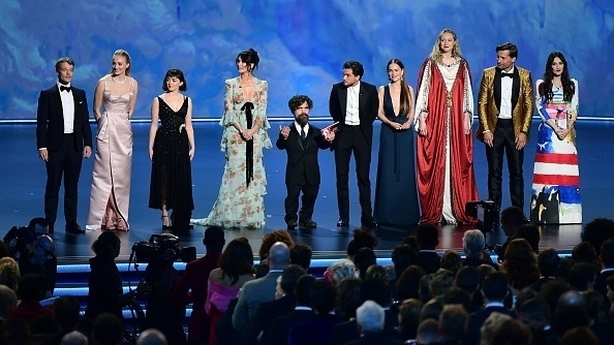 Game of Thrones was a big winner at the Emmys, taking home the award for Outstanding Drama Series.
Peter Dinklage was the only cast member to be honoured, with the Tyrion Lannister actor winning Outstanding Supporting Actor.