Kit Harington has said he loved his character Jon Snow's ending in Game of Thrones, as it meant he was "finally free."
The show's ending has divided fans of the hit fantasy drama, but Harington, who has played Jon since the first episode aired in 2011, is a big fan.
"I loved it. When I read it, that bit really made me cry. What really made me cry was on the paper: 'End of Game of Thrones'," he told The Hollywood Reporter.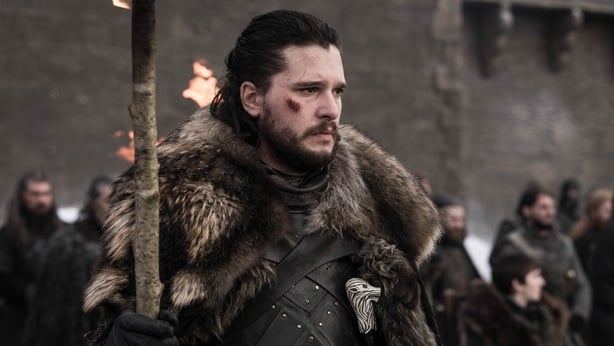 Speaking about his character's final moments – spoilers for anyone who has not seen the episode - he said, "But as far as an ending for Jon Snow, this character that I loved for so many years and had grown so close to, and had meant so much to me ... Seeing him go beyond the Wall back to something true, something honest, something pure with these people he was always told he belongs with - the Free Folk - it felt to me like he was finally free."
Harington also spoke about the moment the Night King was killed during the Battle for Winterfell, admitting that he had wished his character had gotten to deal him the final blow.
He said: "I think I felt like everyone else did (think he would do it), in that it had been set up for a long time, and then I didn't get to do it. But I was so happy for Maisie and Arya. I was secretly like, 'I wanted to do that!'."