U2 will finish the 2019 leg of their 30th anniversary The Joshua Tree tour with a concert in Mumbai this December - the first time the band has ever played in India.
The band will play the 55,000 capacity DY Patil Stadium on December 15 on a newly added date to finish their Asia-Pacific tour, which also includes the band's first show in the Philippines.

'Bono, what are you doing on December 15th 2019?' First ever @U2 show in India that's what, as The Joshua Tree Tour 2019 heads to Mumbai. Presales from next Tuesday, September 24 - https://t.co/L3R9jRe5xe#U2 #TheJoshuaTreeTour2019 #DYPatilStadium #Mumbai #India pic.twitter.com/tjr1ov4249

— U2 (@U2) September 18, 2019
The upcoming leg of the Joshua Tree tour is the latest part of their global trek, which began in 2017, to mark thirty years since their landmark album The Joshua Tree, and which called into Dublin's Croke Park in July 2017.
The 2017 concerts were seen by 2.7 million fans in 51 shows in Europe, North America, Europe and Latin America.
In a statement, Adam Clayton said, "We're much looking forward to bringing a dash of Dublin to Mumbai, India - a country famous for its rich culture of art, music, movies, theater, literature, food and so much more. There is a lot of excitement in the U2 camp."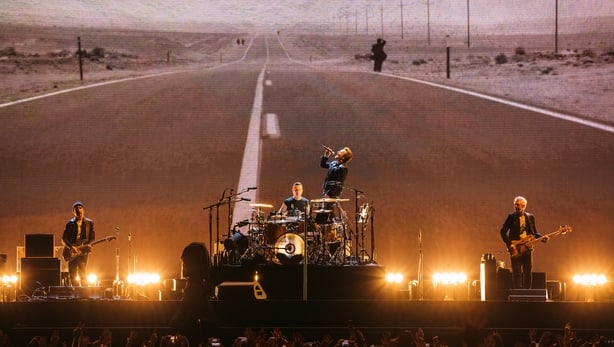 "We have been around the world with The Joshua Tree, and we can't think of a better place to celebrate the end of this tour," The Edge added. "Mumbai, India, we're coming for you – I hope you're ready."
The upcoming leg of the tour kicks off in Auckland, New Zealand on November 8, and will visit the Australian cities of Brisbane, Melbourne, Sydney and Perth, then going on to Singapore, Tokyo, Seoul and Manila, before finishing in Mumbai.
More music news, reviews and interviews here