Seminal Dublin new wave act The Atrix make a return nearly forty years after they first lit up up the city with their theatrical mischief. Drummer Hugh Friel looks back
"It was fantastic. A great energy hit the town and it wasn't just music, it was film, theatre, artists . . . everything and we embraced it very strongly," says Hugh Friel, drummer and now singer with Dublin new wave band The Atrix.
"The mainstream had run its course, punk had run its course. It was like being a surfer waiting for a wave and you could feel the wave and you just got on it at the right time."
Now 67, Finglas man Friel is looking back on the late seventies in Dublin. The city was falling apart and recession was looming but out of this wasteland emerged some of the most vital acts in Irish music history.
The Atrix were just one of many gonna-bes, including a very young but determined U2. However, in terms of critical acclaim and actual songs such as Treasure on The Wasteland and The Moon is Puce, The Atrix were streets ahead of the competition.
The keyboard-based four piece - led by impish poet and artist John Barrowman - were arty and angular and combined theatrical mischief with post punk and new wave to create their very own Weimar on the Liffey scene.
"U2 kept very much to themselves. We were all on our journeys, we were all ambitious, there was a certain healthy competition between us."
Between 1978 and 1983, they only released three singles, one album and one EP but memories of their dark majesty linger and they have a direct link to new wave of Irish acts like Fontaines D.C. and The Murder Capital.
Now The Atrix have released an anthology of their songs entitled The Atrix: Dublin 1979 to 1981 and they play a gig at Dublin's Sugar Club on Thursday night.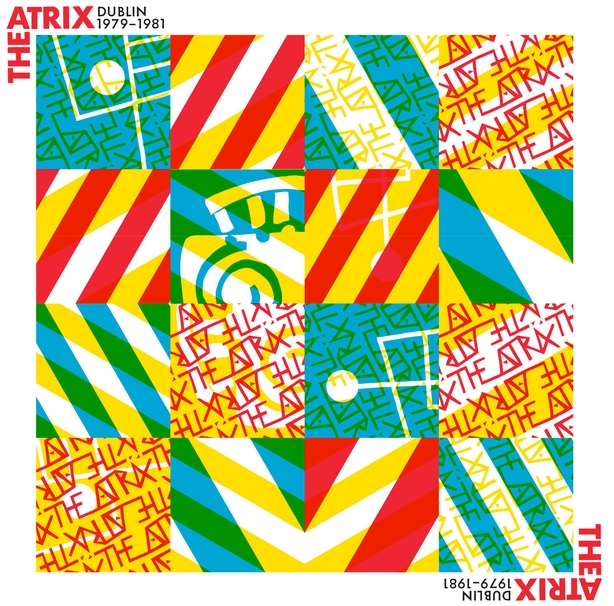 It all began for Friel and his band mates back in the late seventies when they rented a house on Beresford Place, just beside the grey monolith of Busáras, and those new lodgings were to prove their Big Pink - a spawning ground for the maverick work they produced.
"We wanted to be as much ourselves as possible, hanging on to the poet and being as creative as possible and not being influenced by any one thing." says Friel.
With backgrounds in Dublin's theatre/cabaret scene, itself going through a new wave with the Sheridan brothers, Neil Jordan, Agnes Bernelle, and The Virgin Prunes at the Project Arts Centre and elsewhere, the band took musical cues from Talking Heads, XTC, Television, Magazine, Joy Division, The Buzzcocks, and local heroes, The Radiators.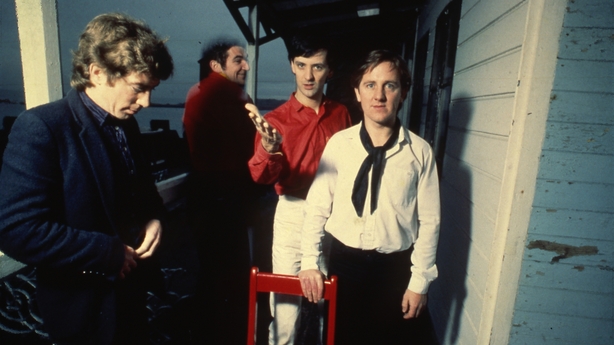 "I remember seeing The Buzzcocks in Dublin at the Countdown Club on Mary Street and being blown away," says Friel. "My friend Philip Chevron invited me to see The Radiators in Trinity and you could feel that the whole jazz/funk thing that was going on in Dublin around '75,'76 was coming to an end. The simplicity of three chords and the energy of the new music was arriving just at the right time."
The Atrix's best known songs may be Treasure on The Wasteland and The Moon is Puce but as the new anthology album reveals, there was a wealth of even better tracks like Melody Lane and Circus Tragedy, songs which thrummed with new wave sophistication without sacrificing any of the band's energy and propulsion.
This is no nostalgia trip - there is also an album of new material due out next year.
As well as support slots with The Stranglers, Lena Lovich and Toyah, The Atrix also toured with The Boomtown Rats and played in front of 4,000 people at the Rainbow in Hammersmith in London.
"That was incredible," says Friel. "I Don't Like Mondays was No. 1 at the time. We'd played gigs in McGonagles and toured Ireland a few times and suddenly we were playing big stages every night and getting great reviews in the NME."
As for the fledgling U2, The Atrix traveled to London with them and several other Irish acts to play the Sense of Ireland gigs. "When I was seven, Bono was born just up the road from where I grew up," says Friel.
"U2 came to all our gigs and we chatted and we did the Dark Space show in the Project and we all stayed in the same hotel in London.
"They took their generation with them but we were just that little bit older. But U2 kept very much to themselves. We were all on our journeys, we were all ambitious, there was a certain healthy competition between us.
"Larry Mullen was very young then and he'd be asking us lots of questions. We were all together but they got their deal with Island Records just as Ireland was heading into a recession. They got what we all wanted to get."
After working with Midge Ure and the late great Phil Chevron of The Radiators and The Pogues on several singles, The Atrix one and only album Procession was released in 1981. Produced by John Leckie, a former tape op at Abbey Road, who had worked with Pink Floyd and who went on to produce The Stone Roses and Radiohead, it won acclaim but the band never reached the fabled next level.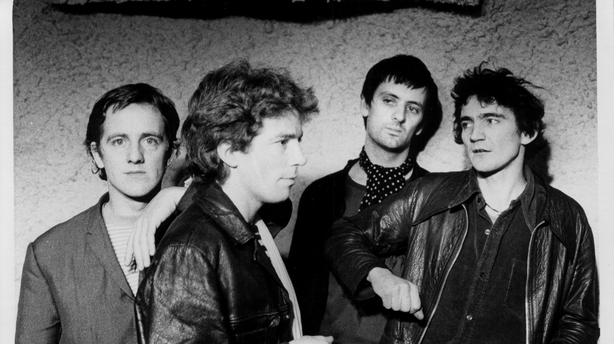 The Atrix never actually broke up either but Hugh recalls the day he realised that it just wasn't fun anymore. "We had come back from England and we did a gig on the lawn in Trinity. It was like what I said about the surfer - the wave crashed in '82 but we never broke up but we needed a break from each other."
Sadly John Barrowman passed away in his adopted hometown of Copenhagen in 1998 but the rest of the band remain friends and after a brief reformation in 1992, they're back in earnest with the release of the compilation album and the gig in Dublin.
The anthology, which is available in vinyl and CD, features eleven remastered tracks from 1979-81 and also includes a 24-page booklet designed by Niall McCormack containing a history of the group by journalist Declan Lynch, song lyrics and photographs.
However, this is no nostalgia trip - there is also an album of new material due out next year. "We were going to put out a brand new album," says Friel. "But there were a lot of people out there who'd never heard of us so we're doing a compilation album first. This time next year we will be putting out an album of new material."
The Atrix are back, hanging on to the poet.
The Atrix play the Sugar Club, Dublin on Thursday, September 19. There will be a short comedy set from Kevin McAleer; a poetry reading by Paula Meehan and a roundtable discussion of the Dublin music scene of the era. Tickets priced €15.00 are available here.
Alan Corr @CorrAlan2
More music news, reviews and interviews here