This potent mix of existentialism and post-punk fury adds fire to Ireland's rock revival
The Murder Capital don't hang around on their ferocious but careworn debut album. The second most talked about Irish band in years open When I Have Fears (the title is from a Keats poem, the cover art is a photo of refugees sheltering from a desert storm) with a foreboding industrial clang that builds to a detonation of lacerating guitars that flirt with hardcore and post-punk amid volleys of brisk drumming.
And then front man James McGovern's vocals kick in. His is an anguished and petulant bellow that delivers all too true tales of remorse and sorrow, recalling the squall of The Manic Street Preachers' finest work, The Holy Bible - but with a definite Irish heart.
The passion does not let up. Clearly knowing that the personal is political, The Murder Capital - from Donegal, Galway, Cork, and Meath - power chord their way through a potent mix of existentialism and punk fury that will leave your windows rattling and your soul aching.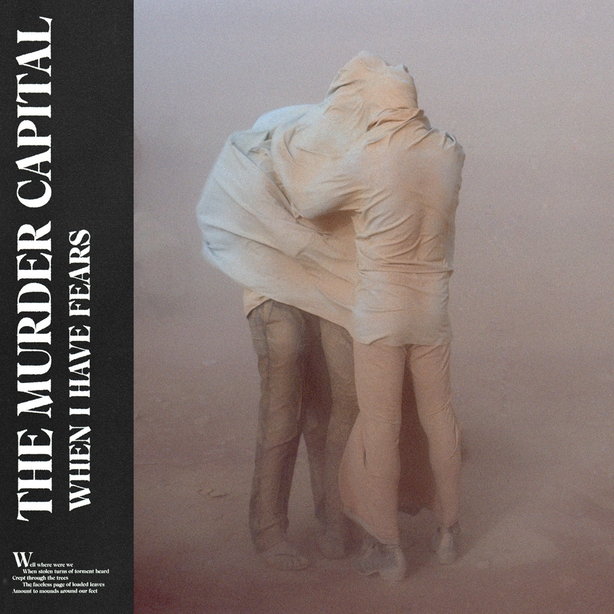 On superb split track Slowdance 1 and Slowdance II, a cavernous Joy Division-like mantra expands into something hypnotic and beautiful, with McGovern's vocals nailing the blankness of Ian Curtis and the gothic rumble of Nick Cave. Power and momentum keep lesser tunes churning with conviction - More is Less, which revs with metallic feedback, has already attained anthem status but lacks something on record, while Green and Blue, a ghostly homage to photographer Francesca Woodman, loses itself in rather directionless indie goth.
When The Murder Capital does throttle down, it's for the heartbreaking On Twisted Ground and the hugely melodic Don't Cling to Life, an album stand-out that evokes The Cure. Darker reaches of post-punk are explored on How The Streets Adore Me Now, a stately piano elegy that sounds like it was recorded on a fog-bound corner in The Liberties.
The album was inspired by the loss of a friend from suicide but like Keats himself, are these steely-eyed newcomers half in love with easeful death? Well, that's just it - this cathartic diary of rage and sorrow celebrates all the joy and pain of living. Epic in scope, it's an emotional baptism of fire that makes the deeply personal universal.
The Murder Capital is as hard as nails and as soft as love.
Alan Corr @CorrAlan