Fair City turns 30 with an hour-long special on Wednesday night - and tonnes of trouble as Ciarán and Barry turn Carrigstown upside down.

Previously missing, presumed dead, Ciarán has returned to Carrigstown for reasons yet to be revealed - how long will it be before Katy discovers he's back?
With Nora and Decco already telling Barry that his card is marked, there's further drama when he is attacked by a mystery assailant.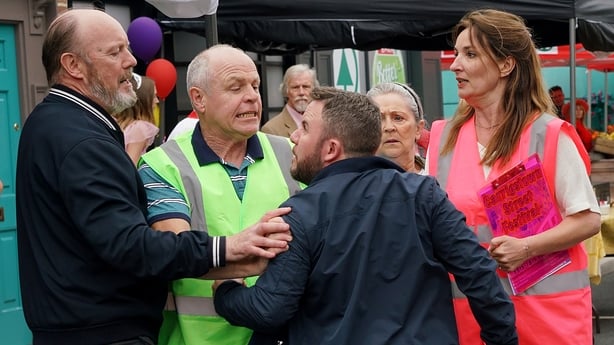 All that, plus another twist in Damien's feud with Will and a bombshell at Hayley's 30th birthday party...
The action kicks off on Wednesday on RTÉ One at 8:00pm.
Fair City airs on RTÉ One on Sundays and Tuesdays to Thursdays.
For more on the soaps, click here.