Fans of the Lover singer swooned and swayed as the ten-time Grammy winner serenaded competition winners from all over the world with an intimate performance of her new album in Paris.
Taking to the stage at L'Olympia Bruno Coquatrix in the French capital, Swift treated 2000 competition winners, from 37 countries to a special performance of her seventh studio album, Lover.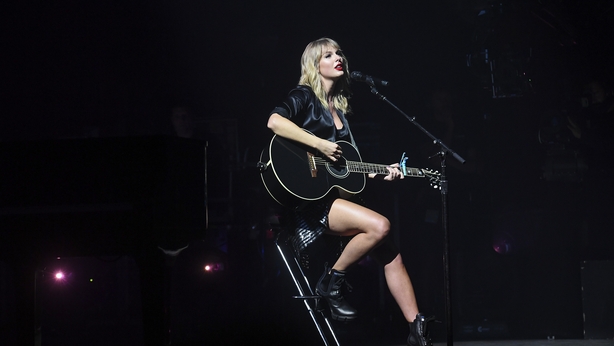 As well as performing high-energy tracks You Need to Calm Down and Me! with all the pizzazz of an arena show, Swift stripped it back to just her voice and guitar for some of the more personal songs on the album.
Speaking to the crowd she said: "There are a lot of the songs on this album that's just come out that I've never played live before, and I was thinking about how I'd really like to play some of these songs for the very first time.
"And I was thinking maybe the best way to do it would be just playing the songs acoustic the way that I wrote them."
Maria Coughlan a self-proclaimed Taylor Swift superfan from Dublin - who even has a scrapbook dedicated to the pop star - was lucky enough to be in the audience with her friend Laura Ward after winning tickets on RTÉ 2fm.
Taking to Instagram stories Maria said she "fan girling over everything" as she walked the pink carpert ahead of the show.
It's no secret to that 29-year-old Swift was inspired by three year relationship with actor Joe Alwyn when writing a number of songs on Lover, but she has made it quite clear, having learnt from past mistakes, that she is keeping schtum on their romance.
Speaking to The Guardian's Weekend magazine she said: "I've learned that if I do, people think it's up for discussion, and our relationship isn't up for discussion.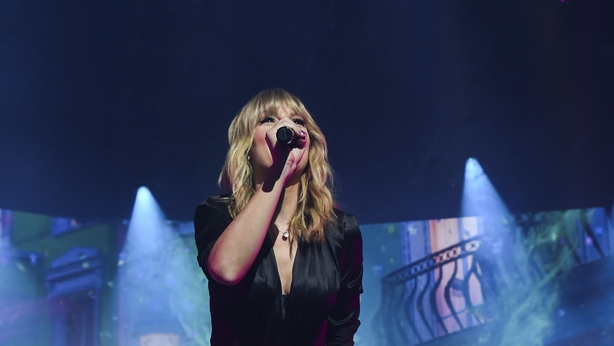 "If you and I were having a glass of wine right now, we'd be talking about it, but it's just that it goes out into the world."
"That's where the boundary is," she said. "And that's where my life has become manageable. I really want to keep it feeling manageable."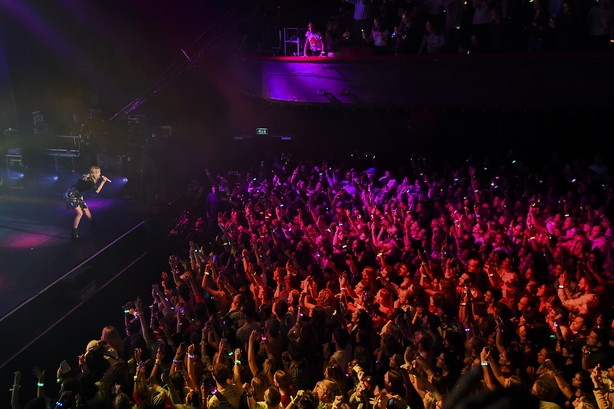 Lover is Swift's first album under her new deal with Republic and Universal Music. She recently confirmed that she is planning to re-record her old songs following the controversial acquisition of her first six albums in a deal involving Justin Bieber's manager Scooter Braun and Swift's former label Big Machine Records.
2FM's Eoghan McDermott broadcast his radio programme for Paris this morning after the epic concert last night.