Love Island winner Greg O'Shea told Ryan Tubridy on Friday's Late Late Show that he and fellow champion Amber Gill are not together at the moment due to their careers, but added that he is still "mad about her" and hopes "she is mad about me".
With speculation that Greg had split from the British beauty therapist by text ahead of their planned Late Late appearance, the Limerick man clarified matters of the heart when he arrived in studio without Amber on Friday night.
"First of all, the age-old saying, 'Don't believe everything you read' ok?" he told Ryan Tubridy.
"Well, why don't you set the record straight then?" offered the host.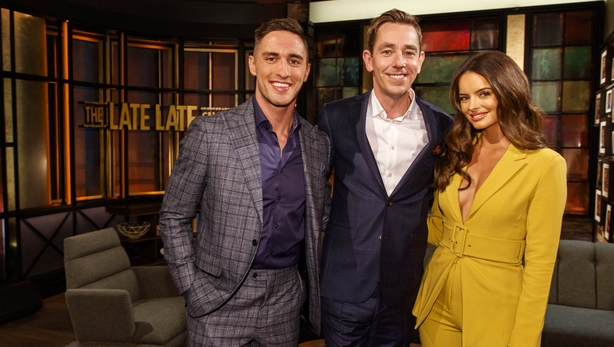 "Me and Amber have been chatting the last couple of days," Greg continued. "Over phone calls. The whole thing about a text isn't true - people just want to sell stories.
"So we're mad about each other. I'm mad about her. What's not to be mad about? Gorgeous, smart, funny, personality - the Queen of Love Island for a reason."
"But you need to be realistic about the situation," he explained. "She lives in the UK. Every brand wants to work with her, every event wants her there. Of course - she deserves all of it. And I decided to come back to Ireland and do my thing here. I'm trying to get to the Olympics with the [rugby] sevens team, I've my law exam coming up.
"We're so jam-packed busy and you need to take these opportunities by the scruff of the neck. We're kind of being realistic about the situation and protecting our careers. That's where we are at the moment."
"So you didn't text her, but you called her?" asked the presenter.
"It was over a long time [period], it wasn't just as one text," answered Greg. "It was a couple of days. And I'm mad about her and hope she's mad about me. So we'll see about the future."
"For now it's not happening it's probably fair to say," said Ryan.
"Yeah, exactly," said Greg.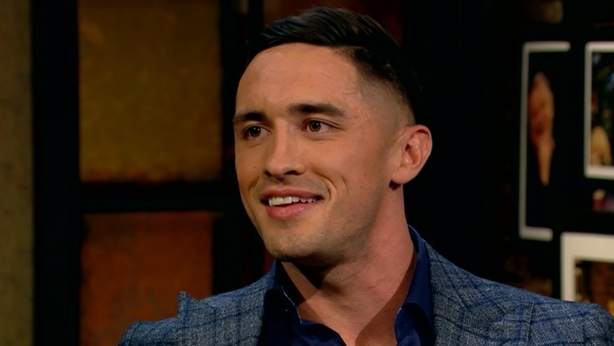 "Well that's fair enough," said Ryan. "I think it's a pity for people. It's honest - an honest appraisal. And you wish her well obviously in everything she does."
"Of course," said Greg. "She deserves everything that's coming her way. She's amazing."
Greg also shared the news that he is joining Doireann Garrihy on the 2FM Breakfast show while regular presenter Eoghan McDermott is away doing voiceover work for Love Island Australia in Fiji.