It has been confirmed that Scottish actor Ewan McGregor will reprise his Star Wars role as Obi-Wan Kenobi in a TV series on the new streaming service Disney+.
It had been reported earlier this month that the 48-year-old actor, played Kenobi in three Star Wars prequels from 1999 to 2005, was in talks to return as the much-loved Jedi.
The news was revealed at Disney's D23 convention in Anaheim, California on Friday (August 23), when McGregor walked out on stage to rapturous applause.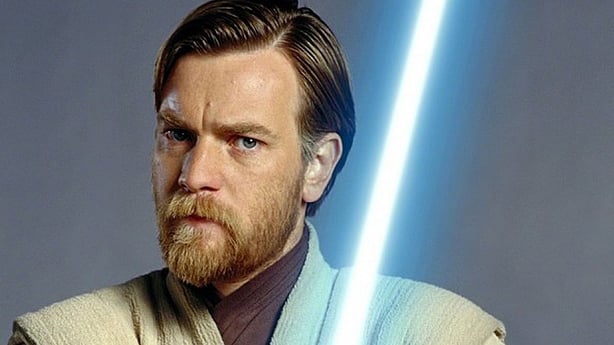 Lucasfilm boss Kathleen Kennedy said the scripts for the series are already written and production will begin next year.
Little is known about the TV show for Disney+, except that it will be joining the already-announced Star Wars spin-off The Mandalorian on the new network.
The Mandalorian follows on from events in Return of the Jedi and stars Pedro Pascal. 
In the Star Wars films The Phantom Menace, Attack of the Clones and Revenge of the Sith, McGregor played a younger version of Alec Guinness's character from 1977's Star Wars: Episode IV - A New Hope. 
Disney Plus will launch in the US on November 12.  It already has a huge back catalogue of its own films and Marvel Studios'.