Ahead of Dublin and Belfast dates by Foo Fighters, front man Dave Grohl has recalled the life-changing event which Smells Like Teen Spirit was for him as song-writer and member of Nirvana.
"Nothing changed my life like Smells Like Teen Spirit," he told The Guardian, referring to the immortal song on which he shared writing credits with band mates Kurt Cobain and Krist Novoselic.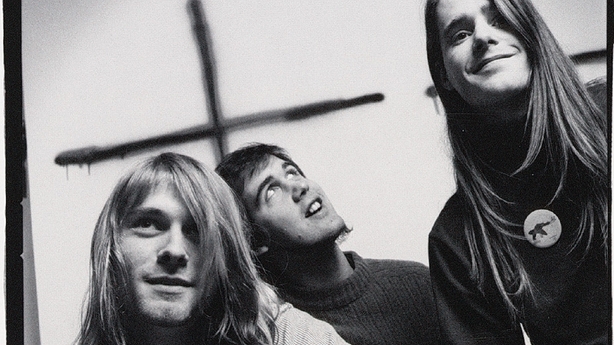 There was little planning involved in the writing of the song. "We spoke to each other in the rehearsal room at volume 10 as we were playing. I knew when the verse was coming because I could see Kurt's foot getting close to turning off the distortion pedal. We would watch each other's body language and the song built into this crescendo, then exploded."
Grohl argues that the song was never intended to be the anthem or 'statement song' on Nevermind. The Foo Fighters singer and guitarist actually preferred Lithium and In Bloom but he believed the song worked because of its lack of pretence.
"It would be as moving if it were Kurt and a guitar. We were very protective about our music. We wouldn't pick up instruments and start singing for no reason. We wouldn't go play shows that meant nothing to us. Every time we played it was blood and guts.
"To hear that song on the radio is one thing but to stand in front of us as we did it in the room? F*****' A. It was more than sound. You could actually feel it. Wow."
Foo Fighters play Boucher Playing Fields, Belfast on August 19 and RDS Arena, Dublin on August 21.