A Baywatch documentary is in the works, with the feature set to explore how the show "culturally shaped" the 1990s.
Baywatch first aired in 1989 and ran for 11 seasons. It was rebooted with a film in 2017 starring Zac Efron and Dwayne Johnson, and it is now set to get the documentary treatment too.
Filmmakers Matthew Felker and Brian Corso are helming Baywatch: The Documentary, and are working with former cast members of the series to tell the inside story and lasting success of the lifeguard drama.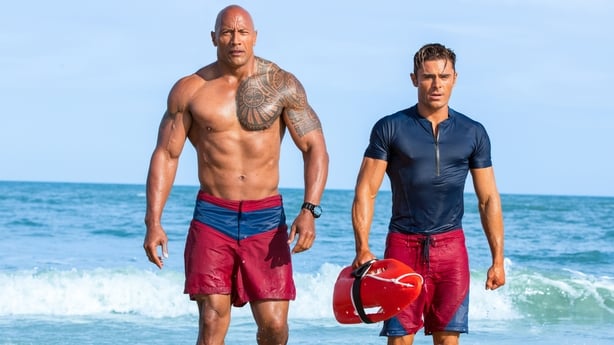 David Hasselhoff, Nicole Eggert and David Chokachi are among the stars involved in the production, with producers hoping to also engage Pamela Anderson and Carmen Electra, among others.
''We want to show the audience how it culturally shaped an entire decade," Felker said.
"The look and feel and tone of Baywatch bled into everything '90s. Baywatch is about as synonymous with a decade as the Kardashians are to today's current pop culture."
Hasselhoff, who took the lead role of Mitch Buchannon in the series and also appeared in the recent film, said he is "honoured and proud of the work our cast and crew did together."
"Baywatch is truly a spectacular worldwide hit and has affected millions of people and saved a lot of lives. Baywatch forever!" he told The Hollywood Reporter.