Game of Thrones star Gwendoline Christie has said she wanted to take charge of her own destiny by putting herself forward for consideration for an Emmy award.
The 40-year-old star played Brienne of Tarth on the series, and was one of three Game of Thrones actors to submit themselves and go on to receive Emmy nominations, along with Alfie Allen and Carive Van Houten.
Christie, who is nominated in the Supporting Actress in a Drama award, said putting herself forward was something that she was keen to do when she realised "people submit themselves all the time."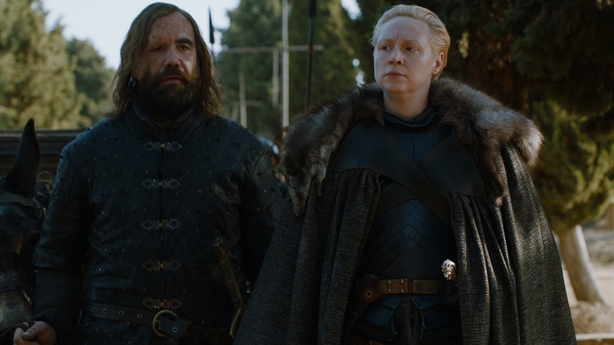 "It's something I find hard to do, like everyone else, but I would like to be in charge of my own destiny," she told the Los Angeles Times.
"And I would like to endeavour to give myself opportunities. Particularly when working very hard on something very special and you've pushed yourself beyond your limits.
"I checked that it wasn't an inappropriate thing to do, and I was told it wasn't. People submit themselves all the time."
She continued, "I truly never expected it to manifest in a nomination and I don't think anybody else did either. But I just had to do it for me. And I had to do it as a testament to the character and what I feel she represents."
The Emmys take place on September 22, with Game of Thrones having received a record-breaking 32 nominations.