The official teaser trailer for Martin Scorsese's The Irishman has been released, and it looks like the director and stars Robert De Niro, Al Pacino and Joe Pesci will be giving film fans an offer they can't refuse.
Based on Charles Brandt's non-fiction book I Heard You Paint Houses, the film is a biopic of Frank 'The Irishman' Sheeran, a mob hitman who claimed to have been involved in the murder of union boss Jimmy Hoffa in 1975.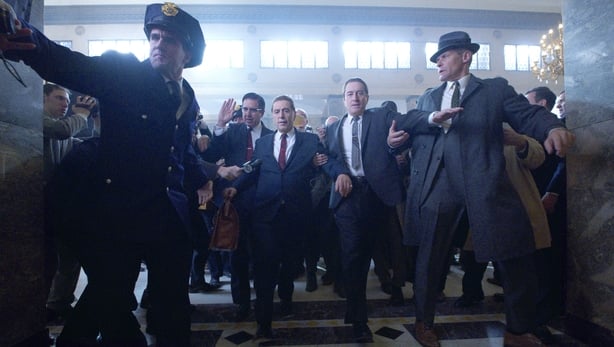 De Niro plays Sheeran, with Pacino playing Hoffa and Pesci cast as mob boss Russell Bufalino.
Although De Niro, Pesci and Scorsese have worked together previously on Raging Bull, Goodfellas and Casino, The Irishman marks the first time Pacino and Scorsese have worked together.
Billed as "an epic saga of organised crime in post-war America", The Irishman also reunites director Scorsese with Gangs of New York screenwriter Steve Zaillian.
The Irishman will be released in selected cinemas and on Netflix in the Autumn.