Limerick rugby player Greg O'Shea and his partner Amber Gill, who hails from Newcastle in the UK, have been announced as the winners of Love Island 2019.
Greg and Amber were joined in the final by Longford model Maura Higgins and her partner Curtis Pritchard, Tommy Fury and Molly-Mae Hague, and Ovie Soko and India Reynolds.
After being announced as the winners, Greg and Amber were both given envelopes; one containing £50,000 and the other containing nothing.
Greg opened the envelope with the £50,000 and chose to share it with Amber, showing he was there for love and not money.
Speaking to host Caroline Flack, Greg said he was left "speechless" to reach the final of the show.
Amber spoke of the "rollercoaster of emotion" she had been on during her time in the villa and of her "instant click" with Greg.
"He's just lovely, he's got nice energy about him, I like being around you all the time and you make us laugh," Amber said of Greg.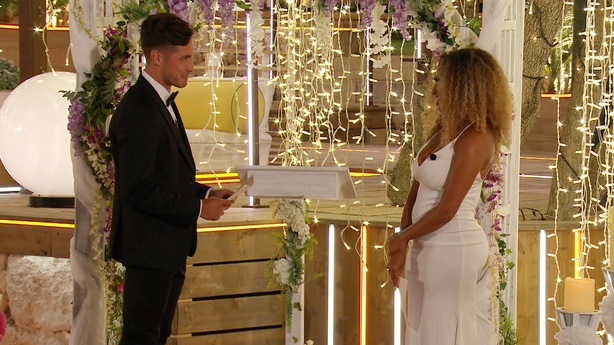 Greg and Amber took things slow while getting to know each other and Greg said, "My parents raised me to have good morals and good principles and it's just right to treat a lady with respect."
Amber singled out her first date with Greg as her villa highlight.
Earlier in Monday's finale, all four remaining couples got dressed up and attended a summer ball in the villa, during which each contestant gave a speech to their partners reflecting on their journey on the show, their feelings towards each other and how their relationships have blossomed.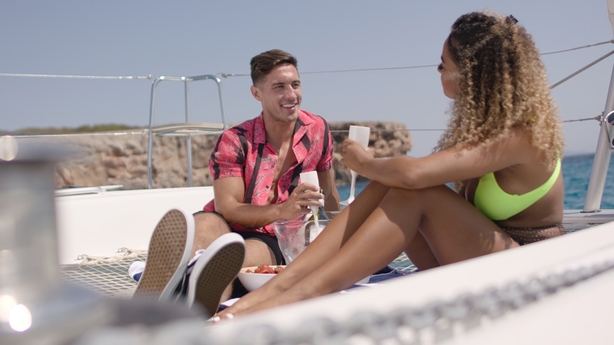 Greg opted to write a poem for Amber, reading: "I'm going to keep this short and sweet, just like when we first came to meet.
"Up in the Hideaway sheltered from the trouble, we instantly connected and formed our own little bubble..."
Amber in turn told Greg: "It would be fair to say that I've had quite a journey in the villa this summer. There have been so many highs and then some lows, but then along came Greg.
"Thank you for helping to build me back up. You've always been so sweet and lovely to me and you've managed to bring out my soft side..."
Maura and Curtis were the first couple eliminated from the finale of Love Island, coming fourth in the competition overall.
"I can't believe we got this far to be honest," Maura told Caroline after it was announced that they came fourth.
Ovie and India were then announced as the couple coming in third place, with Tommy and Molly-Mae coming second.