The Lion King stars Chiwetel Ejiofor and Florence Kasumba have told RTÉ Entertainment that they didn't realise the depth of fans' feelings for the classic Disney story when they signed up for the new photorealistic remake.
"I was quite surprised by the intensity of the feeling," said Ejiofor, who voices the villain Scar in the new version.
"I was very excited about it, but nothing really prepared me for then that news [of the remake] being delivered to the world and what I received after that, which is a real understanding of how much it means to people."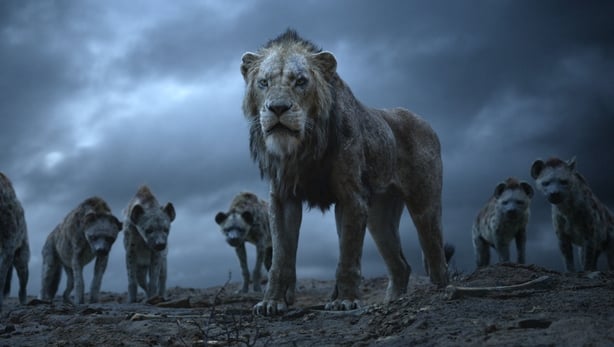 "I only feel it now," said co-star Kasumba, who voices Scar's ally Shenzi.
"When we get the phone calls, that is a long time before you hear that we are doing The Lion King. So when I got the phone call I was more focussed on 'I really want to understand the character and want to see what I can give in order to tell the story'. Because they clearly technically didn't need us to tell the story: the story's already there and we didn't change it, but you [want to] bring something to it.
"Now I understand it [the intensity of feeling] because I can speak to people finally about the movie. The whole time [making it] we have to keep it to ourselves. I don't say I become cold, but I just block it away because I know you're not supposed to speak with anyone. It only starts with me now that I get to hear 'How did you like it? What did you feel?'"
The Lion King is in cinemas now.