Hollywood A listers Matt Damon and Ben Affleck are set co-write, co-produce and star in Ridley Scott's new movie The Last Duel - the first time they'll appear on screen together since their breakthrough in 1997 with Good Will Hunting.
The old Boston friends co-wrote and co-starred in Good Will Hunting, and the movie went on to win two Oscars and helped launch the pair to leading man status.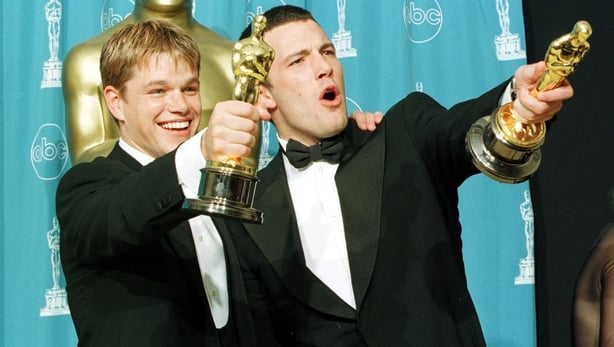 Deadline reports that The Last Duel is a 14th century revenge tale based on the novel by Eric Jager and the pair have co-written the script with Nicole Holofcener, who penned the three-time Oscar-nominated Can You Ever Forgive Me?
Affleck and Damon, who will produce the movie with their company, Pearl Street, will also star in the new film as two best friends, a Norman knight and his squire.
When the squire is accused of raping the knight's wife while he is away at war, the woman's story is not believed, and the squire asks the king to intervene and they are ordered to fight a duel to the death.
The book's full title, which is The Last Duel: A True Story of Trial by Combat in Medieval France.
This is veteran director Scott's first collaboration with Damon since the Oscar-nominated The Martian. Scott's debut feature, 1977's The Duellists, told the story of a long-running duel and feud between two officers in the Napoleonic era.
More movie news, reviews and interviews here