Amber Gill's love triangle with her former flame Michael Griffiths and Irish newbie Greg O'Shea will come to a close on Friday night - but who will she pick?
If Twitter is anything to go by, it looks like the firefighter will no longer be on Amber's radar, with many social media users reckoning that rugby player Greg deserves a chance instead.
Me if Amber chooses Michael tomorrow night. #loveisland pic.twitter.com/iGpIE6F783

— Mitch (@A_Mitch345) July 18, 2019
How is Michael even an option for Amber when Greg is sitting right there with his accent and law degree and RESPECT #LoveIsland pic.twitter.com/NnWUpVcLwj

— maeve (@maeveber) July 18, 2019
Who should Amber pick? #LoveIsland pic.twitter.com/gdK51TuLpt

— coolguyyanno (@coolguyyanno) July 18, 2019
In the most recent episode, which aired on Thursday night, Michael told Amber that he actually does still fancy her despite telling her he "was done" on several occasions.
He said: "The situation that I am in now has given me time to clarify a few things in my head. It's given me time to think and realise 'I do like Amber'.
"I can only apologise about how I was over the last few weeks. I'm just letting you know that I do still like you."
A shocked Amber replied: "I don't get it. If you liked me the whole time, why would you do that?"
"Would you still have done this if she [Joanna] was still here?" Amber adds.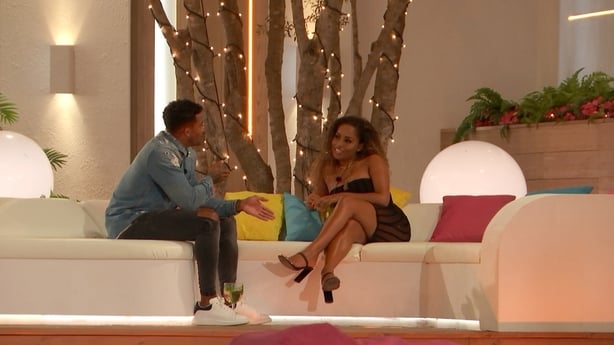 "Yes," Michael said. "I would have to have this conversation. I knew that I still liked you. I just kept denying it to myself."
Reflecting on the encounter in the Beach Hut, Amber said: "I actually cannot believe what is happening!
"I cannot believe Michael, of all people, pushed his pride to the side and said how he really felt."
Having gone on his first date with Amber, Greg kisses her on the cheek during the 'Buffest Builder' challenge - but Michael kisses Amber on the lips.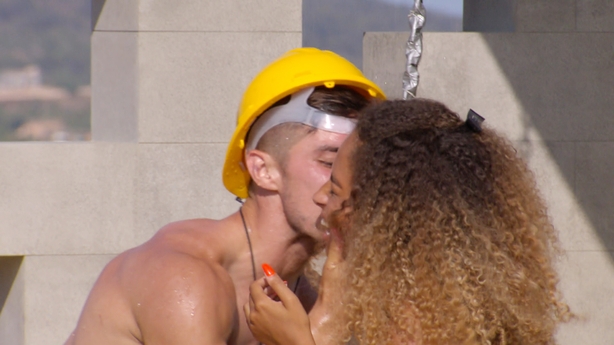 That evening, the Islanders receive news of the next recoupling, with the women calling the shots this time 'round.
Fans can find out who Amber picks on Virgin Media Two and ITV2 at 9:00pm on Friday.