On Monday's Love Island, Limerick rugby player Greg O'Shea was teased to enter the villa, and in Tuesday night's episode he made a dramatic first impression by asking Amber Gill out on a date.
The 24-year-old Irishman entered the villa in the latest instalment along with bombshells India and Harley, who decided to whisk Ovie and Chris away for some dates.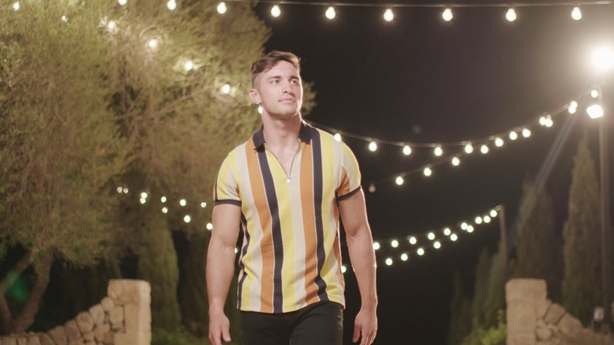 It was an action-packed episode for Amber who was seen calling out the other girls for not being supportive enough after her row with Michael.
Amber and Michael were on awful terms after he rejected her on Monday night's episode, despite the departure of Joanna Chimonides, who came between the pair.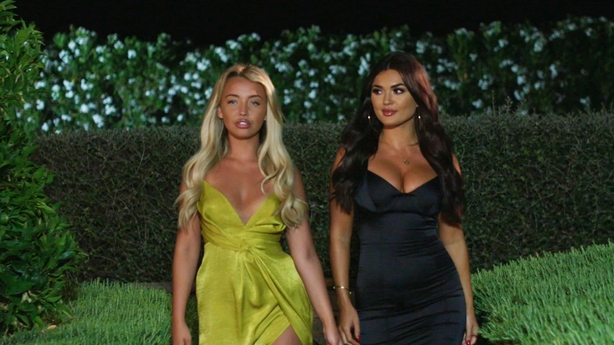 Michael tried to offer Amber an apology for his tone of voice when he told her there would be no relationship between them.
"When I came over and told you to sit down, it was because you had wearing heels all night and I didn't want you to walk anywhere else", he said.
"I am apologising if it came across in a bad way. I don't actually want to hurt you and I never have. Right now, it seems that I take all of my frustration out on you."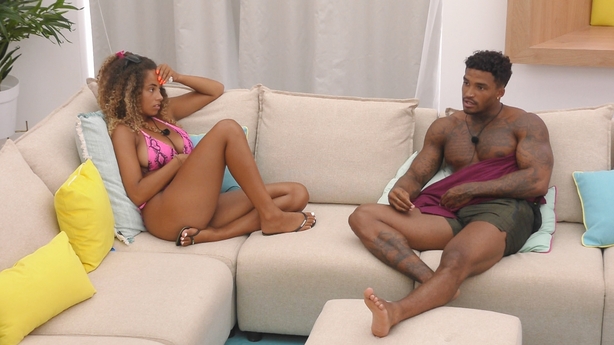 Amber had a go at the girls not sticking up for her, saying: "Everyone riled us up and then no one actually said anything to him and everybody was fine with him sitting around the kitchen laughing."
Maura Higgins snapped back: "Well, I was with Curtis, so don't blame me."
Amber said that she wished one of her friends had confronted Michael about his behaviour towards her, adding: "I've had everybody's back in here and I'd expect the same from everybody else."
🚨FIRST LOOK🚨

Amber's raging after her tense chat with Michael, and she calls out the girls for not supporting her. Ovie and Chris are taken off the subs bench and sent on dates with two new bombshells, but there's a third arrival waiting in the Hideaway... 🤯#LoveIsland pic.twitter.com/DL9O0uCMAk

— Love Island (@LoveIsland) July 16, 2019
It wasn't all bad for Amber however as she was taken on a surprise date by Greg and viewers will get to see him opening up to her in tomorrow's episode.
Viewers seem to be behind the potential coupling, and welcoming of the Limerick newcomer.
Sorry but I'm calling it already...@AmberRoseGill and Greg to win! #loveisland

— Simon Duke (@simon_dukey) July 16, 2019
alright greg i'm rooting for you. you better step it up and show off. amber looked so into it so he must've done something right. #LoveIsland pic.twitter.com/Tkx0lMJFsI

— . (@randomloveisl) July 16, 2019
Amber going on a date with the new guy. Yasss

Greg: You deserve to be spoilt.

Me thinking that yes she does: #LoveIsland pic.twitter.com/oMXsn4lOLu

— Mo🌟🏹 (@Mo_Bxx) July 16, 2019
If @AmberRoseGill and Greg like each other I think they could win the show!! Amber has been my favourite from the beginning and she has had a very hard time in the villa, I hope she has some good times with Greg now #LoveIsland

— Callum Richards (@calric1998) July 16, 2019
When Greg said to Amber "You deserve to be spoiled" my heart melted a guy who finally knows she's worth more than she believes 😭❤️💦#loveisland pic.twitter.com/celslEKWrU

— Maria 🖤 (@itz_maria_x) July 16, 2019
Greg's voice😍😍 and Greg in general #loveIsland pic.twitter.com/Nw5TtxMZw7

— PENNY (@penhjj) July 16, 2019
Although some viewers tweeted that they couldn't understand Greg's accent...
Me trying to understand what Greg just said to amber #loveisland pic.twitter.com/ajDpKFxzv1

— Kirsty G (@kirstygtweets) July 16, 2019
When Greg opened his mouth: #Loveisland pic.twitter.com/cUsMfrrs6w

— Love Island Temp 2019 💁🏽‍♀️ (@Saucevibesss) July 16, 2019
Love Island continues on Virgin Media Two.