Keanu Reeves has described working on Toy Story 4 as "an honour" and an "incredible experience."
The actor voiced Duke Caboom in the latest instalment of the series, and he is a big fan of his character.
"It has been an incredible experience, an honour," Reeves told OK! Magazine.
"Duke Caboom is very brave and he has a lot of heart. He's a daredevil stuntman. I absolutely love Duke Caboom."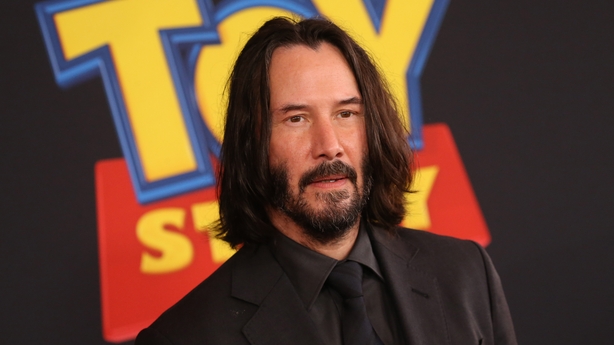 Toy Story 4 producers Mark Nielsen and Jonas Rivera previously told RTÉ Entertainment that Reeves was very active in developing Duke Caboom and that he was the perfect fit for the part.
"He really influenced the character a lot, he brought a lot to it," they said.
"He came to the studio and we work-shopped the character and he came up with a lot of Duke's characteristics – they came straight from Keanu."