Vin Diesel, who memorably played a tree in Guardians of the Galaxy, should be worried. Scarlett Johansson has said that she should be able "to play any person, or any tree, or any animal."
The actress, who is the highest paid in Hollywood, has responded to widespread criticism after she was cast to play a trans man in biopic Rub & Tug and subsequently pulled out of the role.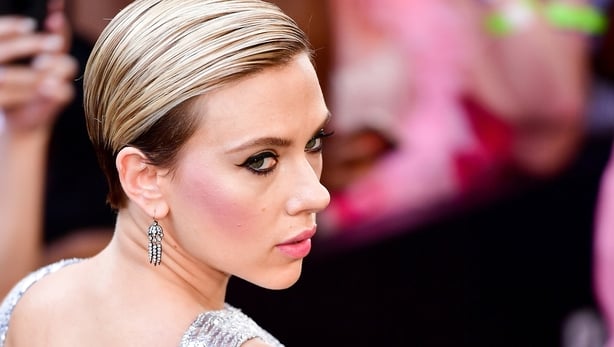 In 2016, Johansson was also criticised when she starred in the poorly received adaptation of Japanese anime hit Ghost in the Shell. Fans were disappointed that a Japanese actor was not cast in the lead role instead, declaring an outrage of "whitewashing."
In a new interview with culture magazine As If, she said that society would be "more connected" if everyone allowed others to have their own feelings.
"You know, as an actor I should be able to play any person, or any tree, or any animal, because that's my job and the requirements of my job," she said.
"I feel like [political correctness is] a trend in my business and it needs to happen for various social reasons, yet there are times it does get uncomfortable when it affects the art because I feel art should be free of restrictions.'
Last June, Johansson pulled out of the film Rub & Tug, in which she had been cast to play trans man, real life figure Dante Tex Gill, gangster and massage parlor owner.
At the time she said, "In light of recent ethical questions surrounding my casting as Dante Tex Gill, I have decided to respectfully withdraw my participation in the project."
The Ents from Peter Jackson's Lord of The Rings trilogy have yet to make a comment but the wags of Twitter have been out in force.
Scarlett Johansson auditioning for her next role: pic.twitter.com/NBL0Igt5tU

— 𝐝𝐚𝐧𝐯𝐞𝐫𝐬 ✸ (@cxroldanvers) July 14, 2019
Scarlett Johansson trying to get into any role whether it's a person, tree or animal: pic.twitter.com/I8a9AY7Vrj

— Kathiana (@iconkathiana) July 14, 2019
So #ScarlettJohansson can play anybody but Halle Bailey gets cast as Ariel in #TheLittleMermaid and suddenly its "They should respect the source material" pic.twitter.com/eFISl2Fviw

— We'll always have tumblr (@ohmygr0dd) July 14, 2019
scarlett johansson's next roles talking to each other pic.twitter.com/dLlTpku6Ca

— sutton (@nasaromanovas) July 13, 2019
Is this Scarlett Johansson? pic.twitter.com/5bKrS8nPvJ

— Ξvan Ross Katz (@evanrosskatz) July 13, 2019
How Scarlett Johansson sees herself pic.twitter.com/gXaN5g1Hu0

— ʀᴀᴄʜᴇʟ (@emmagildas) July 13, 2019
Caught Scarlett Johansson on the way to the convenient store today..managed to take a pic....shes like really pretty in person pic.twitter.com/4x0ND6khif

— 𝔐𝔲𝔫𝔞 ℌ𝔲𝔰𝔰𝔢𝔦𝔫 (@mona_amed523) July 14, 2019
i loved scarlett johansson in percy jackson pic.twitter.com/wkS4wfVEPz

— kayleigh (@benscallum) July 14, 2019