There's a documentary about an Irish farmer's battle against big business, Wimbledon's arrived, Kirstie Allsopp returns - and Big Little Lies reaches a pivotal stage . . .
Pick of the Day
The Lonely Battle of Thomas Reid, 9.35pm, RTÉ One
What begins as a story of one man's struggle to hold on to his way of life and land, transforms into a universal exploration of a battle between principle and power.
Thomas is a 55-year-old Irish farmer who lives and works the farm of his ancestors. Threadbare clothes, self-cut hair and tough, weathered hands reveal a life of land and toil.
His next door neighbour is the world's largest manufacturer of computer microchips. Their site is almost fully developed and rumours abound that more land is required for expansion.
Thomas refuses all approaches to sell his farm but finds his world in turmoil as forces conspire to remove him.
After he fails in a court action to overturn the compulsory purchase of his house and lands, he heads to the final court of appeal where he stands on the brink of losing everything.
Click here for our Paddy Kehoe's review when The Lonely Battle of Thomas Reid was on cinema release.
New or Returning Shows
Wimbledon, 10.30am, BBC Two
Sue Barker introduces live coverage of the first day of play at the 2019 Wimbledon Championships at the All England Club.
As is traditional, the reigning men's champion - Novak Djokovic - will contest the first match on centre court. The Serb claimed his fourth Wimbledon win last year, and will be confident of avoiding an early upset.
A more practical daily option is Today At Wimbledon,which begins tonight at 8.30pm on BBC Two.
Britain's Next Air Disaster? Drones, 9.30pm, BBC Two
In this documentary, high-risk specialist and former Royal Marine Aldo Kane sets out to investigate the scale of the threat drones pose to airports and skies - from rogue hobbyists to determined terrorist attacks.
He explores what technologies are out there that governments and the aviation industry can turn to, to keep the overcrowded skies safe.
Kirstie's Celebrity Craft Masters, 5.00pm, Channel 4
This is pretty niche, even for Kirstie Allsopp. She's back with a brand-new series, and she's on a mission to share her love of all things handmade with the UK's celebrities.
She puts some famous faces to the test to see if they can cut it on some tough craft challenges. First up, TV presenting pals Rav Wilding and Angellica Bell go head to head.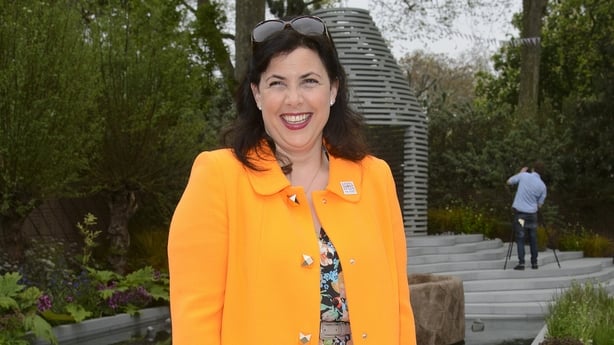 New to Download
Captain Marvel, Sky Store
The Marvel Cinematic Universe gets a dose of intergalactic girl power in the franchise's first solely female-led Marvel movie.
Brie Larson stars as Carol Danvers, and Air Force pilot who becomes one of the universe's most powerful heroes, Captain Marvel.
Tasked with thwarting a secret invasion of 1990s Earth by shape-shifting aliens known as Skrulls, Danvers discovers there's more to her mission, and herself, than she's been led to believe.
As well as presenting a female-led story on screen, the film is significant as being the first Marvel Studios feature to be directed, written and driven by a female creative team.
Glitter Room, Netflix
Fresh from a tour, far from politically correct comedian Katherine Ryan's back with her second Netflix special and shares shrewd observations about school bullies, revenge bodies and raising a very fancy child.
Ending Tonight
My Wild Animal Baby, 10.00pm, More4
This is some story. In the 1970s, Dr Irene Pepperberg became fascinated with animal language research. Rather than working with big-brained animals, she chose a bird with a brain the size of a walnut: the African grey parrot.
Her colleagues thought she was crazy, but she bought her parrot Alex from a Chicago pet store and they spent 30 years together and Alex learned to name objects, count them and describe their colour and shape.
He was no mimic as Alex knew exactly what he was saying and the pair became a worldwide media sensation.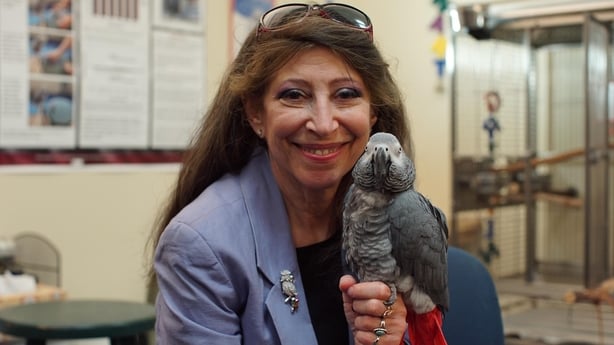 Don't Miss
Big Little Lies, 9.00pm, Sky Atlantic & NOW TV
The second season of this drama set amongst the miserable lives on the idyllic Californian coastline has been simmering along nicely so far.
This week, the mother-in-law from hell, Mary Louise- superbly played by Meryl Streep - ups the ante in the awfulness stakes, while Celeste and Jane look set for conflict.
They may have lovely homes and all the trappings, but this lot are light years away from being contended with their lot.
Click here for full TV listings