Coronation Street star Kerri Quinn has promised plenty of fireworks ahead as her character Vicky has "got her claws into a good man" and will not want to let Robert go.
Warning: spoiler alert!
The latest relationship twist in the ITV soap sees Vicky pregnant with Robert's child. But he is rekindling his relationship with Michelle and popping the question - and neither woman knows the whole story.
Robert and Vicky!? 😘 But what about Michelle? We think Robert has some explaining to do!

#Corrie #Robert #Vicky #Michelle pic.twitter.com/AK3QVKznSu

— Coronation Street (@itvcorrie) June 14, 2019
Actress Quinn said she was "beyond excited" to be back for the storyline.
"I'd seen Michelle and Robert on screen and thought they were a great couple, so when I was told I was going to be paired up with Robert, who is probably the hottest man on TV, I was alright with that!" she told ITV.
"To be asked back was exciting in itself, but to be asked back to be part of this storyline - I was delighted."
When asked what has drawn Vicky to "probably the hottest man on TV", Quinn replied: "Well, he's an attractive man. He has been amazing with Tyler [Vicky's son], the only person in a long time who has given him the support and encouragement to turn his life around and that's drawn her to him.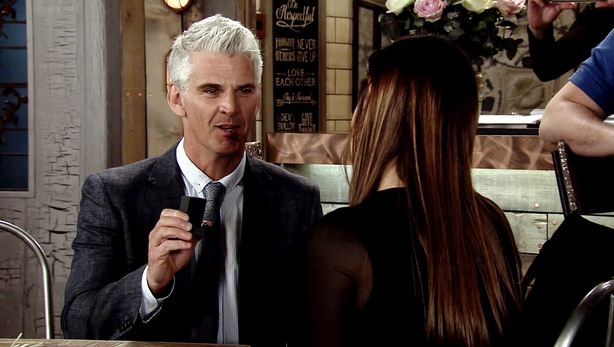 "She's aware of his paternal instincts, she knows he wants a child, but it's also about stability and what's lovely about this storyline is you see a beautiful vulnerability about Vicky that Robert brings out in her. It's almost like she wants to be a better person for him."

On the subject of whether Vicky and Robert could have a future, Quinn said: "It's hard to say at this point because they're not together as in a relationship: it was a fling.
"However, Vicky sees a future for them together; she's got her claws into a good man and she doesn't want to let him go. I would never say there's no future for them - they're having a baby together so they will grow closer - but we'll have to see how it pans out."
"She has her suspicions because she does want him there more and more often and he is always making excuses and disappearing," Quinn continued.
"But it's more suspicions; I don't think for one minute she would suspect him of living this double life. I think if she thought that she'd kick back into the Vicky of old.
"She'd be devastated because I think she genuinely has fallen in love with Robert. She's maybe more worried about his feelings for Michelle, she knows how much she meant to Robert and how he still considers her feelings. She definitely sees Michelle as a threat."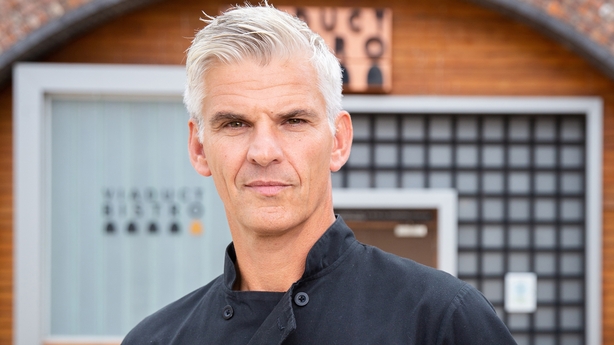 "Vicky's lonely and there's a vulnerability about Vicky," Quinn concluded.
"She's damaged, she's had a really hard life, then this great man has come along and she doesn't want to let him go. She loves him so in her mind it's the fairytale."
Fans can follow the drama on Coronation Street on Virgin Media One and ITV on Mondays, Wednesdays and Fridays.