Bieber said he wanted to take Tom on a cruising for a bruising; sad news with the death of Philomena Lynott; and Radiohead stick it to blackmailers - here are the stories that got everyone's tongues wagging or eyes rolling over the past week
Bieber challenges Cruise to a cage fight
The week began with Justin Bieber (25) challenging Tom Cruise (56) to a UFC-style cage fight, claiming that the actor would "never live it down" if he turned down the match. Biebs dared the Mission: Impossible star to face him in the mixed martial arts sport's Octagon arena.
I wanna challenge Tom Cruise to fight in the octagon. Tom if you dont take this fight your scared and you will never live it down. Who is willing to put on the fight? @danawhite ?

— Justin Bieber (@justinbieber) June 10, 2019
Bieber said: "I wanna challenge Tom Cruise to fight in the octagon. Tom if you don't take this fight your scared and you will never live it down. Who is willing to put on the fight?"
Bieber also tweeted UFC president Dana White, asking for help setting up the cage fight. However, by Thursday the pop star laughed it all off, saying he was "just playing." We just feel sorry for the budgie.
Belfast teen steals the show and hearts at Buble concert
A Belfast schoolgirl basked in the glory of serenading Canadian singer Michael Bublé at his concert in the city on Monday night. Síomha Nic Bhrádaigh was thrust into the limelight after volunteering to sing at Bublé's sell-out show at the SSE Arena.
When he turned to the audience and asked if anyone wanted to sing, she thrust up her hand. To her surprise, he walked towards her and handed her his microphone.
"My whole heart just stopped," she told RTÉ News. "I felt so happy I felt like crying. I was just so happy the excitement that was running through me was off the roof, it was class." Altogether now, awwwwwww!
Metallica help Irish charities during Slane visit
They may be bad ass rockers on stage but metal giants Metallica made donations of €35,000 to both the Capuchin Day Centre in Dublin and The Irish Society for the Prevention of Cruelty to Children's (ISPCC) Childline during their visit to Ireland to play Slane last weekend.
The band - Kirk Hammett, James Hetfield, Robert Trujillo and Lars Ulrich - shared photos on the Instagram page of their charitable foundation, All Within My Hands, which is named after a Metallica song.
Young Offenders share first look at season two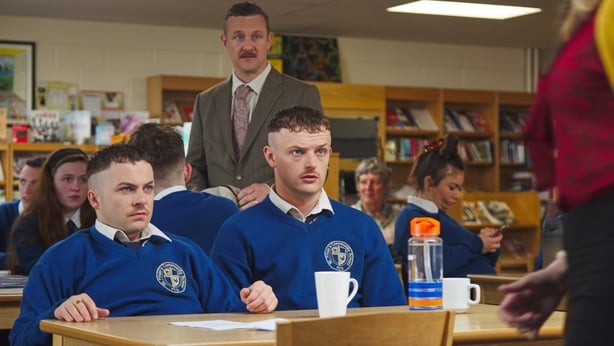 Hit comedy The Young Offenders has begun filming again in Cork, and it looks like the lads will be up to their usual shenanigans if the first image released from series two is anything to go by. The picture shows lovable rogues Conor and Jock in a classroom with principal Walsh (PJ Gallagher) in the background. All three look like they've been caught out big time!
President Higgins leads tributes to Philomena Lynott
President Michael D Higgins led tributes to Philomena Lynott, the mother of Thin Lizzy's Phil Lynott, who died at the age of 88. She passed away on Wednesday morning, after battling cancer for the past number of years.
President Higgins said he had learned of Philomena Lynott's death "with great sadness".
"Meeting Philomena Lynott I was struck by her sense of humour, and the resilience which she summoned and on which she had to call many times in seeking to overcome the difficulties in her life," he continued.
"She is owed a debt of gratitude for her unstinting campaign to keep Phil Lynott's legacy foremost in the public mind, and for her prominent role in public advocacy campaigns, including for the rights of members of the LGBT community and against drug use."
Radiohead release hacked music after ransom threat
Radiohead released hours of unheard music from around the time of their iconic 1997 album OK Computer after the band was hacked and asked to pay a hefty ransom.
https://t.co/iTcF2VjYRdhttps://t.co/6Pao0hThbU pic.twitter.com/OepiMlEL73

— Jonny Greenwood (@JnnyG) June 11, 2019
Guitarist Jonny Greenwood announced the news on Twitter, writing that frontman Thom Yorke's minidisk archive, containing 18 hours of unreleased tracks during the sessions for OK Computer, was hacked, with the unnamed person reportedly demanding $150,000 (€132,000) to return the recordings.
The band made the 18 minidisc recordings, most of them around an hour in length, available to buy on Bandcamp for £18 (€20) with the proceeds going to the climate activists Extinction Rebellion.
Cuba Gooding Jr surrenders to police over groping claim
Oscar-winning actor Cuba Gooding Jr turned himself in to New York police to face an expected charge of groping a woman in a Manhattan bar last weekend - an allegation he denies.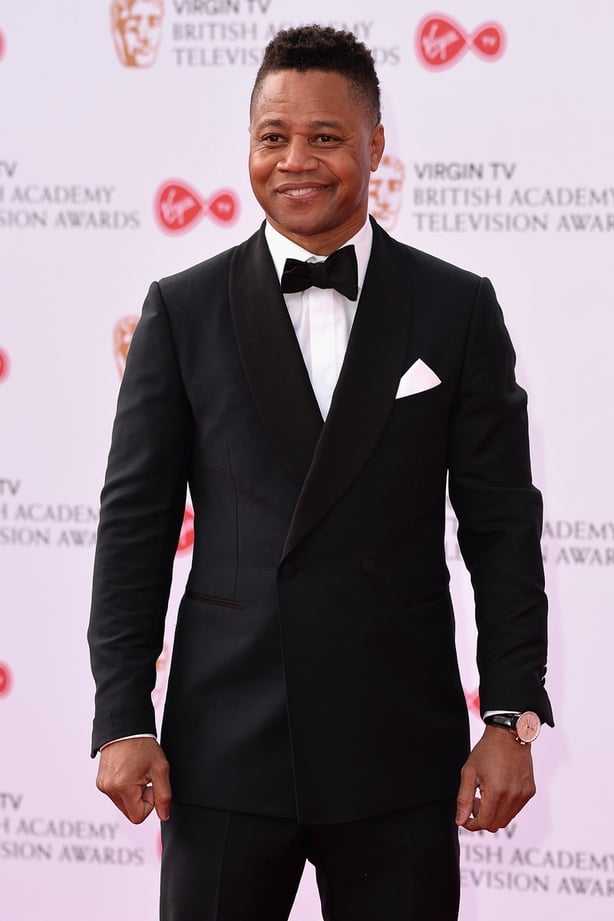 AFP news agency reported that a police spokesman confirmed that 51-year-old Gooding - who won an Academy Award in 1997 for his performance as a football player in Jerry Maguire - had surrendered on Thursday, but would not comment on the nature of the complaint.
Taylor announces new album for August
Taylor Swift melted the internet, well, Instagram anyway, when she announced that her new and seventh album Lover will be released this August. She also released a new single entitled You Need To Calm Down on Thursday evening.
The pop megastar's new album is out on August 23 and the video for her new single will debut this Monday. No! You calm down!
Bruce Springsteen releases first album in five years
The Boss released his first album since 2014 on Friday. Western Stars is said to take Springsteen to a new place, drawing inspiration in part from the Southern California pop records of the late '60s and early '70s. The 13-track record was produced by Ron Aniello with Springsteen playing bass, keyboard, and other instruments.
Bruce said of the album: "This record is a return to my solo recordings featuring character driven songs and sweeping, cinematic orchestral arrangements. It's a jewel box of a record." Here's our five-star review.
Father Ted creators settle differences to finish musical
There was good news Father Ted fans - Arthur Matthews and Graham Linehan, the writing team behind the hit comedy, have "settled their differences" and are back working on a musical version of the show.
Speaking to RTÉ Entertainment, Neil Hannon of the Divine Comedy, who is writing songs for the stage production, said, "Basically Arthur didn't want to do it for years and Graham did. What can I tell you about the musical? Well, it's got lots of songs and it's got lots of jokes... I think Graham told everybody that it's Pope Ted so you can let your imagination run riot but whatever you imagine it will be even stranger when you eventually get to see it."
There was further good news for Hannon when his new album Office Politics reached No. 5 in the UK charts.