Neil Hannon of The Divine Comedy has released his new album, Office Politics - a sweeping 16-track collection of songs about workplace drudgery and the rise of the machines. Oh, and historical battle re-enactments.  
We need your consent to load this rte-player contentWe use rte-player to manage extra content that can set cookies on your device and collect data about your activity. Please review their details and accept them to load the content.Manage Preferences
Once again, the pop mischief maker and clever clogs in chief is back playing with many styles and moods with varying degrees of deadly seriousness and irony.
However, the new album, which hit No.9 in Ireland and No. 5 on the UK charts on Friday, is never lacking in human empathy and it may even be Hannon's first fully blown concept album. "It's as much of a theme or an umbrella as most of my records," he tells RTÉ Entertainment.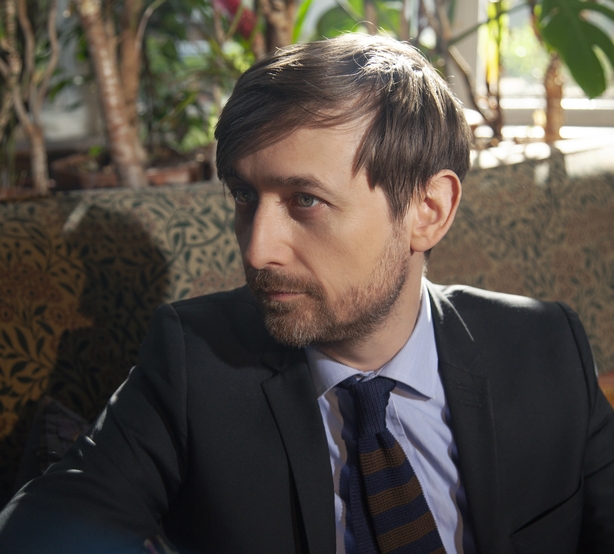 "They tend to kind of get obsessed about one thing or another. Certainly this album dwells on work and offices but it also has the pressures from above and below - technology and machines and capitalism in general."
Hannon, who has released twelve albums as The Divine Comedy since 1990, has never worked in an office himself. In fact, he'll tell you he's never actually worked.  
"Well, apart from the job I'm doing right now," he says. "I did an interview once... Oh dear, it's embarrassing, I went down to the Fivemiletown creamery, the dairy, and they took one look at me and said 'Ehh, actually, that's off. We're not hiring.' Hahahaha.
"The one time I did a paying job it was my dad giving me fifty quid for cutting the hedges and I almost cut my finger off and I think that was a sign."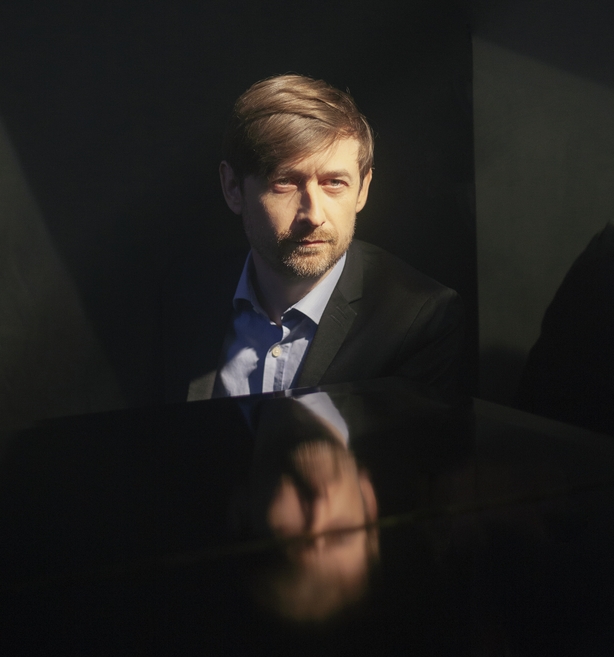 The first single from the album is Queuejumper and it was inspired by what Hannon calls a "mild road rage incident".
"I was on the M4 driving my daughter into school one morning, overtaking a lorry and I'm almost overtaking it and this massive shiny German car comes up the inside and goes through a gap that isn't there because obviously they're more important than us," he said.
"They have a very important meeting to go to. Yeah, that kinda drives me nuts - the idea that life is a game and you play it and everybody else are suckers and you just have to clamber over the dead bodies of everyone else to get to the top. It's not what I like."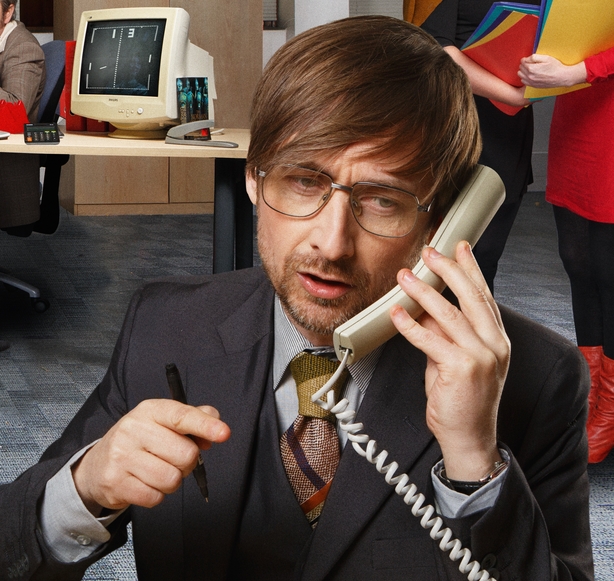 Hannon, who wrote much of the music for Father Ted, is currently writing songs for the upcoming stage musical of the show, which is being penned by co-creators Graham Linehan and Arthur Matthews.
Naturally, he is relatively tight-lipped about plot details.
"Basically Arthur didn't want to do it for years and Graham did," he says. "What can I tell you about the musical? Well, it's got lots of songs and it's got lots of jokes... I think Graham told everybody that it's Pope Ted so you can let your imagination run riot but whatever you imagine it will be even stranger when you eventually get to see it."
Alan Corr @CorrAlan2
The Divine Comedy play Sunday 6th October - Bord Gais Energy Theatre, Dublin. Monday 7th October - Ulster Hall, Belfast. Tuesday 8th October - Opera House, Cork