Neil Hannon is back with a career highlight of a new album. Nobody does bemused observation and human empathy like him
Cocking an arched eyebrow at the tyranny of automation and the petty intrigues of the workplace, Neil Hannon delivers a sweeping 16-track album that races through many styles and moods with varying degrees of deadly seriousness and irony.
Almost business as usual then for the pop mischief maker and clever clogs in chief but never has he ranged so widely and with so much glee and sorrow in his casually prolific 12-album career. And that's saying a lot.
It's all here, from the dastardly swine on Queuejumper ("I jumped the queue because I'm better than you"), which flirts with Tropicália and moog music and could profitably be sung by Matt Berry's IT Crowd grotesque Douglas Reynholm, to Norman and Norma, a lovely portrait full of skittish wordplay about a middle-aged couple whose passion is reignited when they discover battle re-enactments ("they're fighting like it's 1066"). How very Divine Comedy.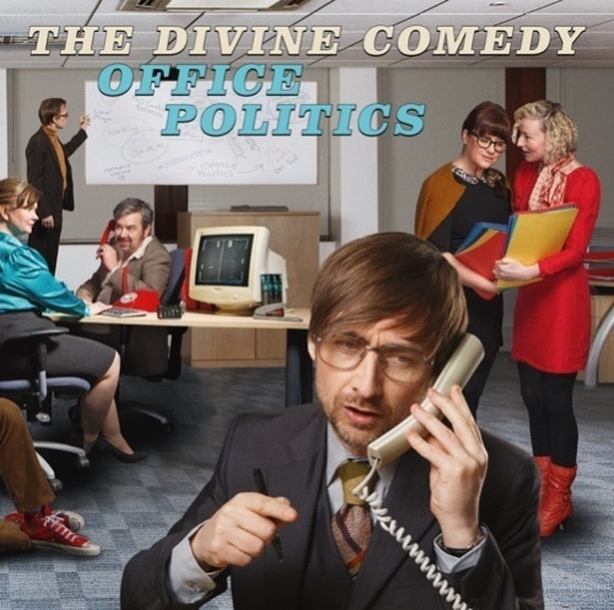 The original anti-tech champion Ned Ludd pops up on You'll Never Work in This Town Again, which borrows from the Gershwins' Ain't Necessarily So to relay a funny, not funny at all verdict on the rise and rise of automation and algorithmic slavery. Psychological Evaluation pitches a conversation between Hannon and creepy old eavesdropper Alexa, who is seemingly voiced by the robots from the vintage ad for Smash instant mashed potato.
The Lionel Bart-like I'm a Stranger Here sees a working man, ground down and eventually spat out by the machines a century previously, making an appearance in 2019 with a warning from history.
There are the customary orchestral pieces with choirs on the likes of When The Working Day is Done but mostly Hannon tinkers with synthesisers (think Blancmange, Buggles, and early Depeche Mode) and on the ominous Infernal Machines, T-Rex goes industrial. There may even be a touch of arch ironists Field Music here and there.
It's hard to keep up with the richness of the music and literary pop swerves happening here. At last! A concept album of sorts from The Divine Comedy. Marvellous stuff.
Alan Corr @CorrAlan2