New Irish Love Island contestant Maura Higgins has been credited with saving with series after injecting some much-needed drama into the villa.
The Longford-born beauty therapist arrived on the show on Wednesday along with Elma Pazar and caused a stir when they each had to pick three boys for a special dinner date.
Maura chose Tommy Fury to make her a starter, Danny Williams to prepare her a main course, and Michael Griffiths to make her a dessert while Elma selected Danny, Anton and Tommy to prepare her meal.
There were some friction during Maura's date with firefighter Michael as the girls tried to sabotage the meal by heckling them from the villa terrace.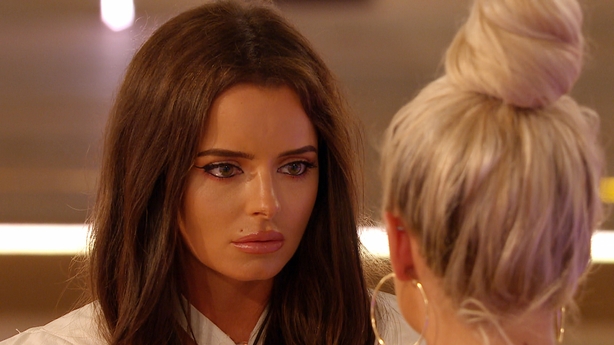 Maura was unimpressed, asking Michael: "Why are they being so immature? This is embarrassing."
To provoke her fellow female contestants, she told Michael: "I'll give them something to talk about," before leaning over to feed him some dessert with her spoon.
Amber, who had been in a blossoming romance with Michael, was visibly irritated by the move and ignored Michael and Maura after the date.
Speaking at the fire pit, Michael was none-too-pleased, saying: "I can't be dealing with childish girls."
He later he admitted her behaviour has made him question if they should be together.
"I don't believe she is invested in it like I am. Why am I bothering?" he told Curtis Pritchard.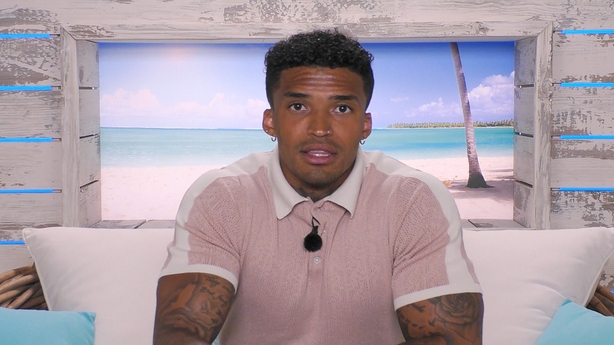 "She is the only girl that has ever made me laugh. I've never met a girl like her. But I don't want these games anymore. That's not why I'm here."
Meanwhile, after all the drama, viewers have been taking to Twitter to credit Maura with saving the series, with one commentator joking: "Maura has been rushed to hospital tonight with severe back pains after carrying the entire series of #LoveIsland 2019."
BREAKING NEWS!!

Maura has been rushed to hospital tonight with severe back pains after carrying the entire series of #LoveIsland 2019 pic.twitter.com/CeIBlKLQN7

— JP Kastein (@JpKastein) June 13, 2019
Maura is a life saver for this show... absolute marmite #loveisland

— Jake Quickenden (@JakeQuickenden) June 13, 2019
Maura coming to save this year's dreadfully boring #loveisland⁠⁠⁠⁠⁠ ⁠like pic.twitter.com/L8NnRJWVGV

— 👁‍🗨 (@OriginalYasha) June 13, 2019
The place is burning to the ground because Maura is a sassy, self assured ride I am roaring #LoveIsland

— Doireann Garrihy (@DoireannGarrihy) June 13, 2019
Maura coming in the villa has completely saved this year's love island #loveisland pic.twitter.com/eb5RHTmzPM

— Jordan Edwards (@JordanEdwards10) June 13, 2019
Maura on that Love Island episode pic.twitter.com/R1lUrSpdGg

— Rags (@Ragulator) June 13, 2019
Maura actually making this love island interesting #LoveIsland

— kieran (@Kieran12_) June 13, 2019
Love Island continues on Virgin Media Two and ITV2.