George Clooney has said he wants his work to be "part of the solution" following the #MeToo movement.
The Hollywood star says that ensuring there is better representation for women in the entertainment industry is a "constant battle" and said there's "room for improvement" in bringing more women into the process of making film and TV.
The actor stars in and produced the new mini-series Catch 22 and says he wanted to make the production more equitable.
Based on the 1961 classic satirical novel by Joseph Heller, Catch 22 features a portrayal of the male-dominated US Air Force in World War Two.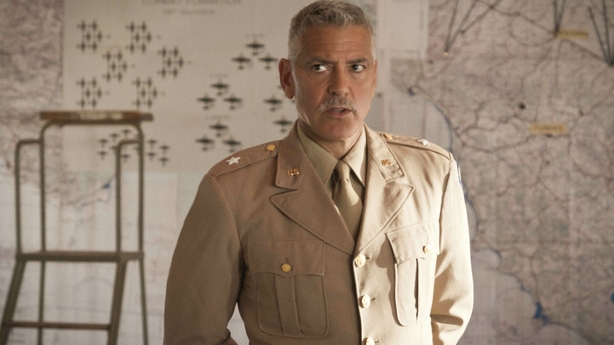 Constrained by casting, Clooney wanted to find other ways to include women in the series.
Speaking to Radio Times magazine, he explained: "All the #MeToo stuff started coming through and I said to Paramount: 'It's all guys - we have to be part of the solution'.
"So [Emmy-winning cinematographer] Ellen Kuras jumped in to produce and direct a couple of episodes, we found a female editor and rethought our own involvement.
"There's tons more room for improvement, so it's a constant battle."