Gwyneth Paltrow has revealed that she and her new husband Brad Falchuk do not live together full time.
The Hollywood star and TV producer, who tied the knot last September, are both parents to two children from previous marriages, and Paltrow opened up about their blended family's living arrangements in a new interview.
Speaking to the Sunday Times' Style magazine, she said that Falchuk only spends four nights a week at her house in Los Angeles.
The other three nights of the week he spends with his children at his own home.
Paltrow said of the arrangement: "Oh, all my married friends say that the way we live sounds ideal and we shouldn't change a thing."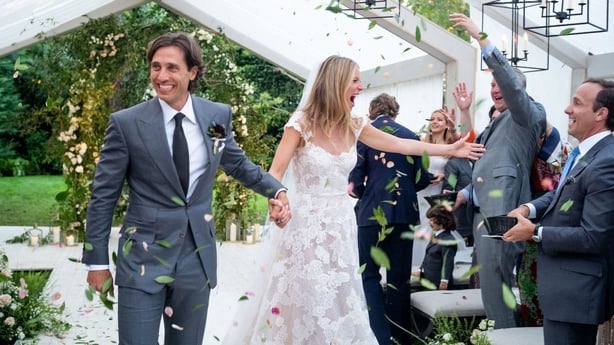 The actress and Goop founder said that her "intimacy teacher" approved of the set-up to keep her relationship "fresh".
The Iron Man star has two children from her previous marriage with Coldplay star Chris Martin - daughter Apple, 15, and son Moses, 13, while Falchuck shares children Brody and Isabella with his ex-wife Suzanne Bukinik.
When asked if she is "a good stepmum", Paltrow shared: "I have no idea. I mean, sometimes that piece gets complicated when there are two teenage girls. If you're not all drinking the same Kool-Aid, it can be tough. I do think, though, at the end of the day, everyone wants the same thing, which is to feel love and be accepted.
"My stepson, for example, he had a rough beginning with it all, but now he and I have our own space together. I'm not his mother, he's not my son, but he knows he is very special to me."
The 46-year-old Hollywood star added that Martin and Falchuck are "totally friends" and said of Dakota Johnson, Martin's girlfriend: "I adore her. She's a fantastic woman."