Actor Aidan Gillen stars in Irish band Vinci's video for their new single When We Go Out which aims to draw attention to the homelessness crisis in Ireland.
The band met the Game of Thrones star when they performed at the Oscar Wilde Awards in Los Angeles in February and said he was "all in" when they told him they were trying to achieve with the video.
Speaking to RTÉ Entertainment, the band's lead singer Kurtis Murphy said, "We've been fans of Aidan's work for a long time, from The Wire to Game of Thrones to Peaky Blinders, he's an unbelievable actor. So to be working with him, is a bit mind-blowing.
"We honestly can't speak highly enough of him, for giving his energy and time to us and for being genuinely sound. As soon as he heard what we were trying to do after we met at the Oscar Wilde Awards in February, he was all in."
We need your consent to load this YouTube contentWe use YouTube to manage extra content that can set cookies on your device and collect data about your activity. Please review their details and accept them to load the content.Manage Preferences
The Dublin-based band said they decided to make the video to honour Kurtis' late father, who worked in the homeless community for over 10 years. He passed away suddenly during the band's biggest ever show in the Iveagh Gardens.
Kurtis said: "We made this video to honour my Dad, to raise awareness, to change perceptions and we did it with friends and family.
"We got into music because we love creating something that didn't exist before. We're so, so proud that we've created this together, and we hope it will make an impact with people."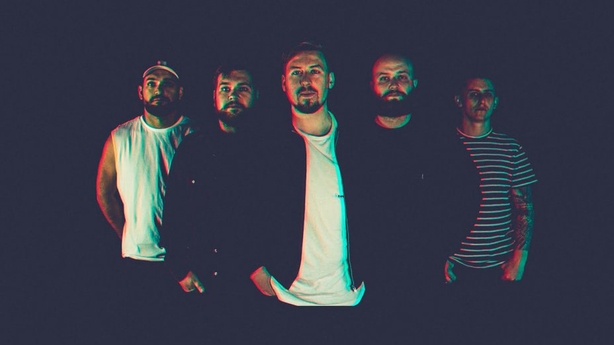 Speaking to RTÉ Entertainment previously, Kurtis explained why they project held such special significance to them.
"I personally look around and it's getting worse and worse. The amount of times that I'm on a Luas and see tents pitched up at the side of the canal, it's crazy how people can see that as normal or part of everyday life, it's just insane", he said.
"So we'd like to draw some sort of attention to that and maybe put a different spin on it and show the reality of what's actually happening. I think it's too easy to just walk past and keep on with your day."