Katy Perry has said she and her fiancé, Orlando Bloom, aren't rushing into tying the knot because a lasting relationship is such a ''big deal'' to them.
The 34-year-old singer and the 42-year-old actor got engaged in February and Perry admits the couple are taking the planning of their wedding ''one step at a time''.
Speaking to to KISS Breakfast Show hosts Tom & Daisy, she said: ''One step at a time. Definitely trying to lay the good emotional foundation for the lifetime of commitment, which is like a big deal.''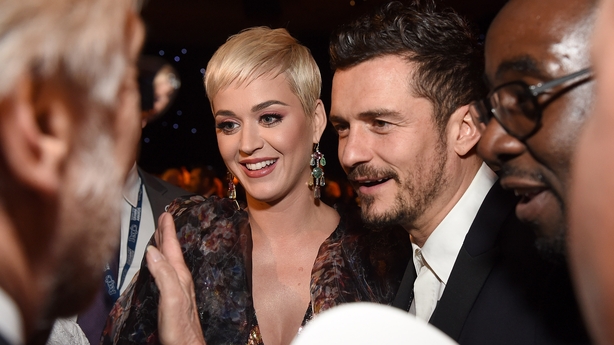 Perry also opened up about tour buses that drive by her house packed with tourists who want to get a glimpse of her, and joked that tourists aren't impressed when they do see her.
''I'm not a very ostentatious type of person. It's not crazy. It's not like lifestyles of the rich and famous, although I'm very grateful for everything I worked hard for."
''I used to have them (tour buses) all the time and I would definitely come out and I'd be in my active wear.
''I didn't go to the gym I would just be in active wear while running errands, I never really go to the gym. Every time I'd pull up next to them I'd give them a little 'beep beep'.''
The Roar hitmaker said she is a bit of a ''California hippy''.
''That's very true for my life now. It's kind of representative of the last five years of how I live and the type of things I seek.
''I guess that would be alternative hippy methods and California hippy esoteric new age style where you're just trying to look inwards before going out.''
For more music news, click here