Love Island viewers are feeling a little upset today after Curtis Pritchard decided to "steal" Amy Hart from Anton Danyluk, when it looked like he had a grá for Irish scientist Yewande Biala.
In Tuesday night's episode, the Dancing with the Stars pro appeared to have his eyes on both Amy and Yewande.
In the Beach Hut, Curtis spoke about wanting to kiss Yewande during that day's challenge, and it seemed she fancied him as well.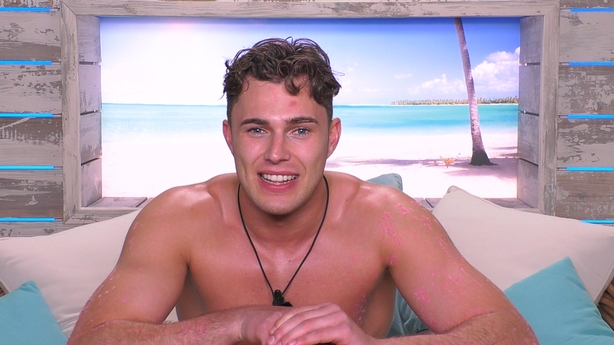 However, later in the episode, Pritchard opted to "steal" Amy Hart from Anton Danyluk.
"I've not wanted to step on any of you lad's toes," he said.
"But I've come in and I'm going to have to unfortunately end a couple with one of you. She's fantastic, she's good looking, she is very intelligent. It's a definite."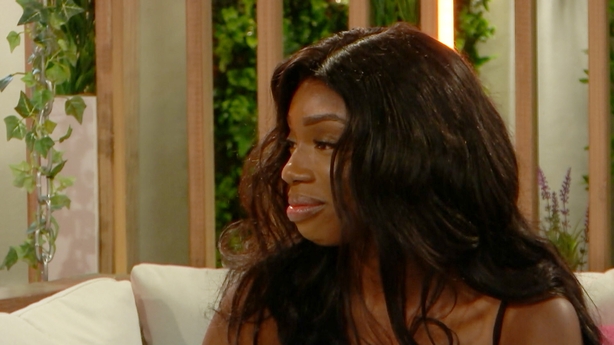 Some viewers were not too pleased with Curtis's decision, accusing him of selling "dreams" and of getting Yewande's hopes up.
Curtis? Is it dreams that you sell for a living? #LoveIsland

— BLEACH (@WhyBLEACH) June 4, 2019
Just finished watching Love Island and how DARE Curtis get my girl Yewande's hopes up like that? pic.twitter.com/rmj7KihG66

— nigglet (@_SeauxMali) June 5, 2019
However, others admitted they were "a little heartbroken" for Yewande, but said Curtis and Amy are a "totally cute" pair.
Totally team Lucie & Joe. I was a little heart broken for Yewande when @CurtisPritchard picked Amy. But like also think Curtis & Amy are totally cute. Damn. Two episodes & I'm in deep already. Now i just need to follow the football & I'll have great chat all summer #LoveIsIand

— Courtney Act (@courtneyact) June 4, 2019
I'm glad Curtis did pick Amy, I think they're going to be really cute together. I also think him and Yewande would be 🔥 together but I do like Michael so means he's safe! Also I'm absolutely 100% here for Anna & Sherif #LoveIsland

— 𝔐𝔦𝔠𝔥𝔢𝔩𝔩𝔢 𝔓𝔯𝔶𝔡𝔢 (@michellepryde) June 5, 2019
#Curtis not sure why everyone is miffed he chose Amy, their connection was real and extended. He only spoke to #Yewande for 5 minutes #LoveIsland

— 🦄Claire🦄 (@curvyunicorn_04) June 5, 2019
I thought my favourite couple was Joe & Lucie but I've changed my mind after last night, Curtis & Amy are now my new favourite #LoveIsand

— 🌈Lisa Pettifer (@Lisaa_Jadee) June 5, 2019
I reckon Curtis & Amy are gonna be the new Jack & Dani #LoveIsland

— Saskia🧞‍♂️ (@saskialeach_) June 4, 2019
Also in Tuesday's episode, Tommy Fury picked Lucie Donlan, leaving Joe Garratt without a partner.
Fury and Pritchard entered the Love Island villa in a surprise twist during the launch episode on Monday night.