Liam Neeson has reportedly been cast in the prequel to the Kingsman franchise, The Great Game.
The 66-year-old Irish actor has been lined up for a role in the film alongside 22-year-old English actor Harris Dickinson, according to a report in the US entertainment trade website Deadline.
The film is due to be released in February 2020.
Meanwhile, director Matthew Vaughn has said the forthcoming Kingsman 3, the final instalment in the British spy franchise, will wrap up the saga of Eggsy (Taron Egerton) and his mentor Harry (Colin Firth).
Speaking to Digital Spy, Vaughn said: "We've got to finish off the Eggsy and Harry relationship.
"The final chapter of their relationship needs to be told, which we've got ready to do, and I'm hoping to shoot that later this year or the beginning of next year."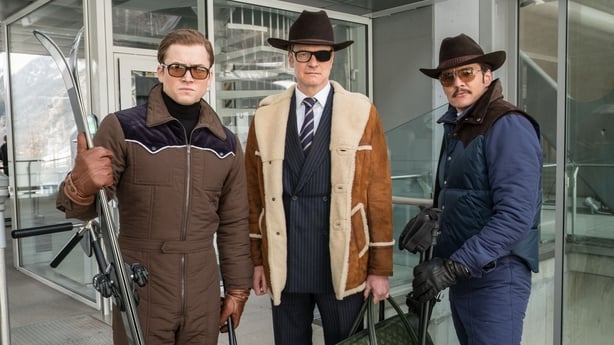 Kingman 3 is the follow-up to 2014's The Secret Service and 2017's The Golden Circle.
Vaughn said of Egerton, who is currently starring as Elton John in the biopic Rocketman: "As Taron was saying, he's looking forward to becoming Eggsy again, because emotionally it's a lot less draining."
The third Kingsman film was planned to be released in November this year but it has been pushed back.