Chrissy Teigen has said she felt "embarrassed" after suffering from postnatal depression following the birth of her first child.
The 33-year-old model, TV presenter and author and her husband, musician John Legend, welcomed her daughter Luna in 2016. They are also parents to son Miles, born in 2018.
Teigen lost her appetite, didn't have the energy to walk upstairs to the bedroom, slept on the couch, and had unexplained aches and pains when suffering from postnatal depression after becoming a new mother.
In an interview with Net-A-Porter's weekly digital magazine PorterEdit, she said: "I felt bad because we had so many resources.
"John [Legend[ was great and helpful. My mom was here... I was embarrassed."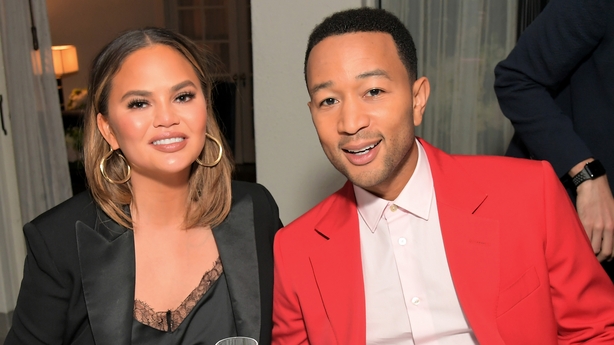 According to the magazine, the star shows no signs of "the debilitating anxiety" that she used to suffer from, which she puts down to medication and a positive work/life balance.
Teigen also revealed that she feels bad when she reads negative comments about her online.
"It's funny when everyone thinks you're so tough and things just roll off your back and you don't care. It's good to care," she said.
"I think you should want to be a respected, liked person. And it sucks when people don't like you."