Director Jill Culton has become the first woman ever to both write and direct an animated movie for a major studio and she hopes her breakthrough will inspire more women to become involved in film making.
We need your consent to load this YouTube contentWe use YouTube to manage extra content that can set cookies on your device and collect data about your activity. Please review their details and accept them to load the content.Manage Preferences
Culton's new movie Abominable, a co-production between DreamWorks Animation and Chinese company Pearl Studio, is out this October and tells the story of how teenager Yi (Chloe Bennet of Marvel's Agents of S.H.I.E.L.D.) encounters a young Yeti with magical powers on the roof of her apartment building in Shanghai.
She and her friends name him Everest and embark on an epic quest to reunite the magical creature with his family at the highest point on Earth.
Speaking to RTÉ Entertainment, the American director who also made Open Season, said: "It is such a privilege to have written Abominable and to see it through to fruition. This is not only great for my career but I hope it really does influence and inspire studios to trust women more and to let our stories be told."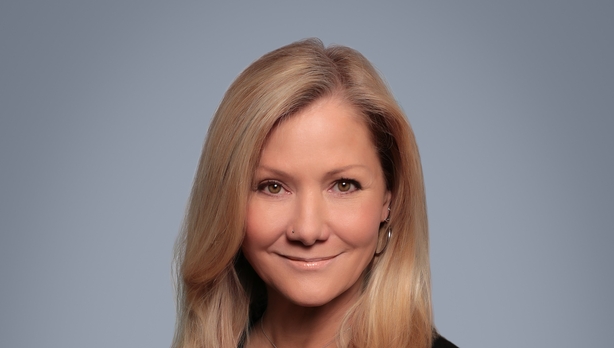 She added: "We have a lot of strong women right now in DreamWorks but there is definitely still an imbalance and if I think back to my days in film school the percentages were 90 men to four women so when you think about the years of experience it takes. CalArts, where I went to school, is now about 60% women so it might take a few years for that to trickle in but it's coming and that makes me excited."
The inspiration for the new film came from very close to home for Culton. "I've always had a love for giant dogs and I've had many of them in my life," she says. "I've had Great Danes and right now I have a 110lb bloodhound called Cooper and he is the silliest dog I've ever had, he just makes me laugh every day.
"My first film was Toy Story and I worked in Pixar for a decade and we didn't even know then that it would be such a huge hit and take over."
"And I just feel that non verbal communication you have with animals is amazing. You know when they're sad, you know when they're hungry. There are so many fantastic things that happen and I've always been fascinated by that connection we have with animals and I really wanted Everest not to talk because we can have perfectly good communication without language."
It movie is clearly influenced by E.T. and also echoes the recent Transformers movie Bumblebee. "Definitely E.T. because it had a big impact on me when I was young and I've always been interested in relationships that can happen with a non-human character." says Culton.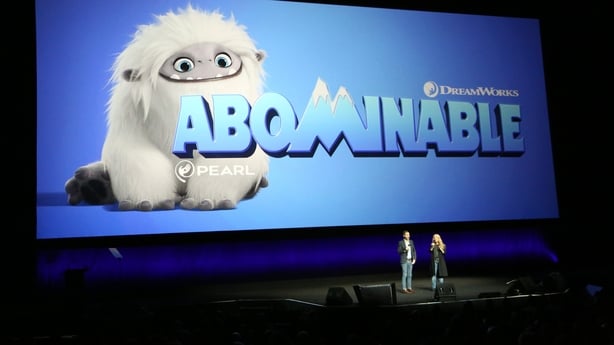 Culton has worked in animation for 30 years having started her career doing hand drawn animation as an intern working on the very first Toy Story movie. She went on to work on Pixar films such as Toy Story 2, A Bug's Life and also co-wrote the original treatment for Monsters, Inc.
She says that animation is going through a long golden era, including the Oscar-nominated success of Kilkenny-based Cartoon Saloon.
"My first film was Toy Story and I worked in Pixar for a decade and we didn't even know then that it would be such a huge hit and take over.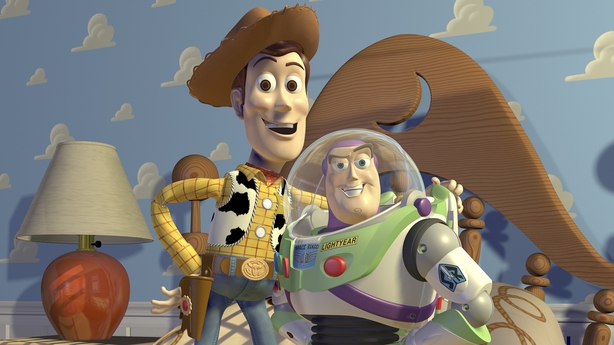 "Every film I've been on since has taken a huge stride in technology and on Abominable, we have a renderer who makes those images look so gorgeous and that's brand new. The animation is so lush and rich and you couldn't even do that even three years ago."
She also hailed the Oscar-winning success of Spiderman: Into the Spider-verse, the acclaimed animated film which blended the 2D tradition with CG with stunning results.
"What you're seeing now is that there are so many hybrid movies that use computers," Culton says. "If you look at how Disney is remaking all its classics as live action hybrids I felt almost that Spiderman: Into the Spider-verse was an animated movie that was taking a step into live action. I think times are changing and we in the industry all have conversations about how to push forward."
Abominable hits cinemas nationwide on October 11, 2019.
For more movie news and reviews, click here
Alan Corr @CorrAlan2