Elton John has said he feels as though his life is a miracle, recalling a time in his career when he had to ask for help in dealing with his drug and alcohol problems.
''My life has been a miracle," he told Entertainment Tonight at the Cannes Film Festival showing of Rocketman, a "musical fantasy" biopic about his early career.
"It's been a series of serendipity and luck and good fortune and brave decision, but sitting here in this room now, the movie is showing tonight, it is surreal.
"Because what I've tried to do to myself, I shouldn't be sitting here and I've been very, very lucky in that. I suddenly realised that I had two choices: one was to die, one was to live.
"And it took me 16 years to ask for help. To say three words, 'I need help.' Because I was so proud. I knew I had a problem and I was really unhappy with myself, so I was ashamed of myself."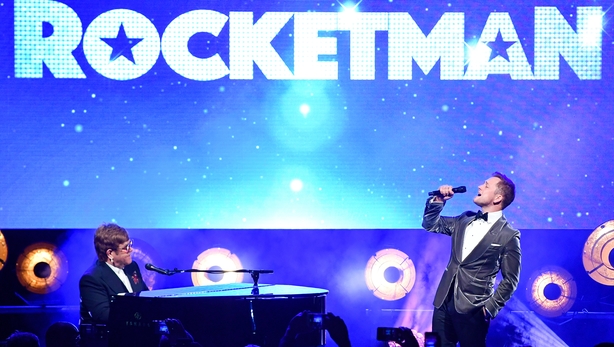 Taron Egerton plays John in Rocketman, which was directed by Dexter Fletcher and also stars Richard Madden and Jamie Bell.
Rocketman hits cinemas on May 22.