Irish actor Adrian Dunbar who plays Ted Hastings in the hugely popular Line of Duty, hopes that the sixth series will begin filming early next year.
"We only have one writer, Jed Mercurio, so we have to wait on Jed," the actor told Miriam O'Callaghan's Sunday morning programme on RTÉ Radio 1.
He talked about his character from the fearless AC-12, the police anti-corruption unit. The actor thought Hastings was "not very good with women," off- duty, in any case, although "they were alright when they were in uniform." 
Male viewers find Ted appealing in the popular BBC 1 series because he resembles an iconic football manager of the past such as Bill Shankly, the actor believes.
Dunbar was amused to be deemed a sex symbol in his role as the show. "That's one of the things about being on telly, Marian, you become an object," he quipped. He added that the series has become "a water cooler effect, where people like to meet on a Monday morning and talk about it."
Line of Duty has definitely provided the actor with his biggest role to date. "Now and again, one of us gets a part like Ted Hastings that we can throw all our stuff at," he said, adding that he described the role "as a real gift in my story, having been doing this [acting] for 40 years."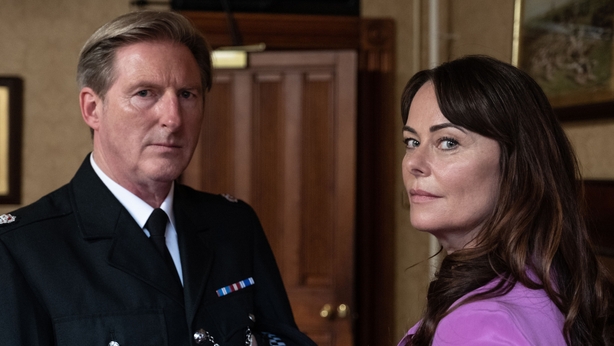 When Dunbar meets fans, they insist he tell them nothing concerning plot details and "journalists have been good with it too," he says, conscious of spoiler possibilities.
Line of Duty is filmed in Belfast, a handy location for the actor when he wanted to return to his native Enniskillen or to fly across to London. Belfast is a city he has great affection for anyway and he finds it easy to get around.
The actor is the the eldest of seven children. His father died at 50 and he wishes that they had spent more time together.
"He was a carpenter, he didn't have much time to really devote to any of us, he was working all the time. Had he lived a little bit longer we might have been able to establish a relationship. He worked really hard, he didn't drink, he ran his car, he had a cigarette now and then."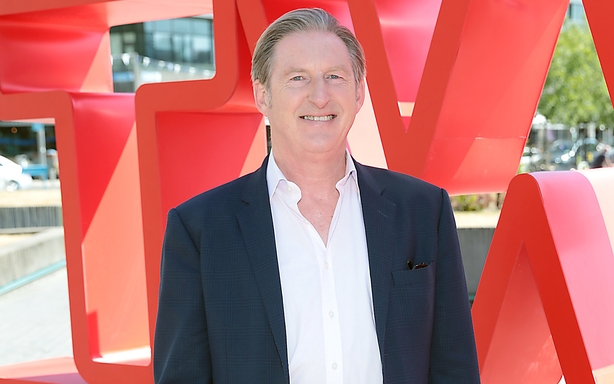 Dunbar once starred in a movie about the Irish tenor Josef Locke, Hear my Song and as it happens, his father loved Irish tenors in particular. His mother, who is 87, has loved singing all her life. "She was a really good singer who sang on RTÉ way, way back. She sang in a choir in Enniskillen since she was seven."
He believed that his career would reside in that direction, until he did a successful audition for drama school. "I thought I'd probably end up doing something in music, I didn't necessarily think I would be an actor." 
We need your consent to load this YouTube contentWe use YouTube to manage extra content that can set cookies on your device and collect data about your activity. Please review their details and accept them to load the content.Manage Preferences
The Line of Duty star has great admiration for his fellow Ulster-man, Van Morrison. "He really hasn't changed since he was 17. Most musicians spend a long time trying to find their voice," but career-wise, the Belfast singer "seemed to know from the get-go" where he was going.
Dunbar felt, however, that Van might be getting a little tired of the road. "'You'll just have to stop being good,' I told him. "
Dunbar picked Van's 1970s song Tupelo Honey as a favourite track at the conclusion of the Miriam O'Callaghan programme.