Float Like A Butterfly director Carmel Winters has hailed the young star of the film Hazel Doupe as a genius and an inspiration.
The film is set in Ireland in the 1960s and 1970s and tells the story of a young Traveller named Frances who is determined to make her father proud while also forging her own path, with boxing a particular driving force in her life.
Hazel Doupe, who is currently in 5th Year in school, gives a remarkable performance as Frances, and the film's director said she knew from their first meeting that she was "in the company of someone destined for great things."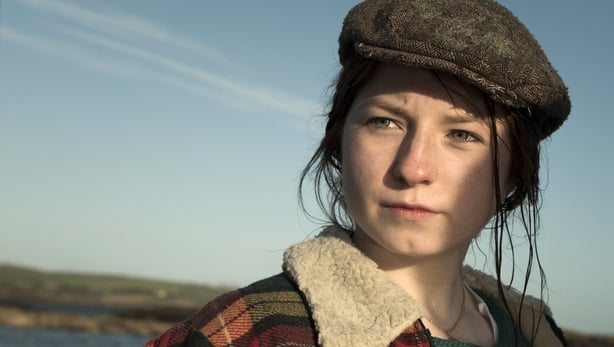 "You couldn't doubt it; she's got this luminous quality, she glows when she is acting," Winters told RTÉ Entertainment.
"She has not just the talent, but also the spirit that you need to drive the talent, and the focus."
"I absolutely love that girl so much. She's an inspiration to me," she added.
Winters also spoke about the pride that Traveller women she knows have in Doupe for her performance.
"It means the world that traveller women in particular (have given positive feedback), they see their world loved and come to life," Winters said.
"The other night we had a pre-screening with cast and crew and invited guests as well, and there was just such a big heartful response and the Traveller women in the audience…
"One of the big things was how intensely proud they were of Hazel for not hammering out the old, tired, insulting stereotypes."
Authenticity and respect were at the heart of what Winters wanted to achieve with the film, and this involved painstakingly sourcing props from that particular time period and collecting photographs from the time to recreate scenes in a real way.
She explained, "There isn't a single replica or copy or fake in that film, every single thing you see is either borrowed from a family who have had it since the 60s and 70s or before that, or borrowed from the local museum, or just poked out of every nook and cranny and it's the real deal."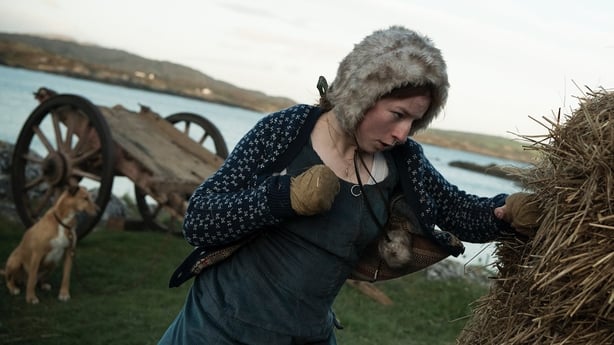 The film's production designer Toma McCullim has been in a relationship with Winters for almost two decades, and the director admitted that while working so closely was a challenge, McCullim was the only designer who "could see the absolute beauty and richness in the world as I saw it."
"Personally it's really difficult to work in such conditions with your own partner of 17/18 years," Winters reflected.
"You've a totally different set of boundaries to the professional boundaries that are in place and while I'm shooting I'm absolutely tunnel-visioned and I love every person in the film, so in a way what I did to make it work was, as soon as we moved into the prep period, I just moved out of the house.
"It was the only way I could've continued in a domestic relationship with Toma at the same time as making the film together."
Through McCullim's production design, Winters added that the actors were on sets where "the past had come to life, it was there for them" and that she herself "learned so much about the value of keeping it real."
Winters hopes the film will resonate with audiences of all ages, adding, "I'd love to think that Ireland, all of us in Ireland can get behind a girl as a hero, and a Traveller girl as a hero, a hero for all of us, I'd love to think that's possible.
"Sometimes it's hard to see what's in front of our faces and sometimes the familiar is the hardest thing to know."
Speaking on the eve of the film's release, Winters was excited to share it with audiences.
"I feel great, I couldn't feel better, I love release," she said.
"The word release, I love releasing something to a cast, but the best release of all is releasing to an audience – it's entirely theirs now. I just hope it will bring real joy and sustenance to people who see it."
Float Like A Butterfly is released on Friday, May 10.