Float like a Butterfly, a film about an Irish Traveller girl who is pursuing her dream to be a boxer, has won a major award at the Toronto Film Festival.
The film, funded by Screen Ireland, won the International Federation of Film Critics (FIPRESCI) Prize for the Discovery Programme during Sunday night's ceremony.
Directed by Carmel Winter, the film is set in 1960's/70's Ireland and stars Hazel Doupe as a young girl who is fighting to pursue her passion of boxing.
She wants to make her idol Muhammad Ali proud, as well as her father who has recently been released from prison.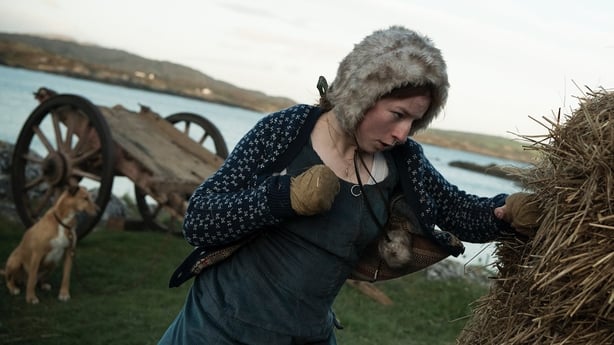 The jury called the film "a pastoral and traditional bucolic film, capturing the familiar angst and anxiety a young adult woman undergoes in order to have her say in the scheme of things in a predominately male-driven patriarchal society."
"Through her spectacular and deft narrative, nuanced understanding of the dilemmas women face, and a pitch-perfect performance by Hazel Doupe, this film is a triumph of free spirit."
"We couldn't have wished for an audience more open to opening their hearts and witnessing our film," the Irish writer-director Carmel Winters said on Sunday while accepting the prize.
"I can't believe the jury choose to see our film in such a loving way as to give us this recognition today. I am so grateful to you all.
"To the travelling women of Ireland, the travelling people of Ireland, thanks for trusting me with your story."
Watch director Winters' full speech at TIFF 2018:
Winters previously said she was "tremendously proud" that her West Cork-made film "will fly the flag in Toronto".
Watch a clip from the film below.