Singer-songwriter Lyra is no stranger to laying her soul bare in her music.
The Cork native's debut single Falling is a righteous kiss-off to a cheating ex, and the talented musician says that she hopes listeners will be inspired by her message of empowerment and won't stand for any similarly scuzzy behaviour. 
Speaking to RTÉ Entertainment, the pleasingly frank singer said: "I'm a very emotional person and I want girls to be able to take their emotion and turn it into something that they'll learn from, that they can be like, 'You know what, I deserve better, I don't want to be treated like that', and really stand up for themselves, rather than going into a hole and being like 'I'm not good enough for anyone'.
"They're always good enough for someone; it's their [ex's] fault that they don't think they're good enough and they're missing out. Bye!"
The 26-year-old has been plugging away in the music industry for years, putting out a series of well-received self-released EPs featuring songs that ended up being used on television shows Teen Wolf, The Royals, The X Factor, and Made In Chelsea.
Having recently been signed to Polydor Records, everything seems to be falling into place for the hardworking songwriter in 2019.
"I've been making music and it's always something I've wanted to do, and now coming out with Falling and getting signed to a major record label has helped get it out there the way I want it to look, the way I want it to sound," she said.
"I feel like this is the year I'm going to get it out and show the world and go crazy! I can't wait, I'm so excited."
We need your consent to load this YouTube contentWe use YouTube to manage extra content that can set cookies on your device and collect data about your activity. Please review their details and accept them to load the content.Manage Preferences
She's quick to point out that she probably wouldn't be cut out for another career, saying with a laugh: "I'm not crazy at the whole academic thing, maths and French were not my strong points. So I was like, 'Oh God, I have to do something with music or I'm screwed'. 
"I started writing songs and found out I could write songs so I thought, 'Maybe it's not a bad career after all...'"
Lyra describes her songwriting process as "an organic thing", typically either involving herself in her pyjamas at home, or "wailing" in the studio, as she describes it modestly.
The prolific songwriter promises she will be releasing a full album soon, having just dropped her arresting new single Never Let Go.
"I have a lot of material. I love songwriting. I write all the time, be it at home on my own or at the studio with a producer, so I have a lot of songs, so it won't be too long."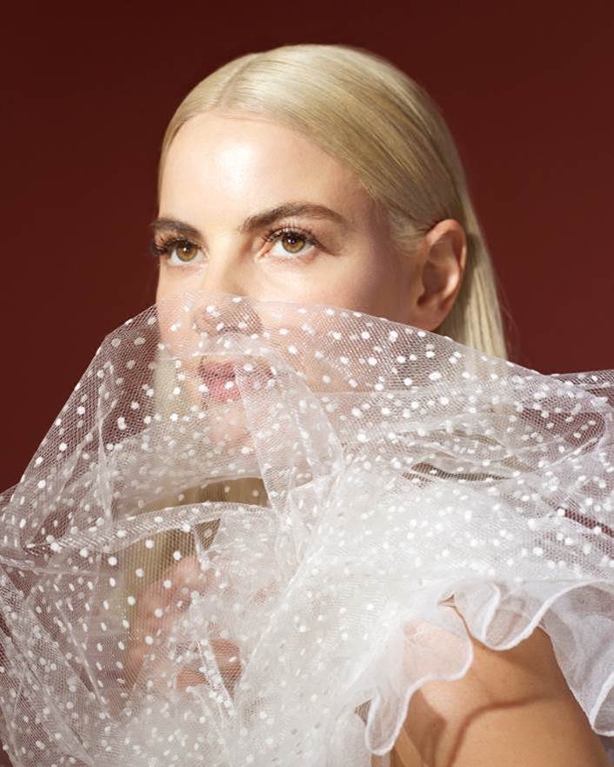 Her move from Cork to London has inspired her material massively.
"Creatively it is great, it's nice to be taken out of your comfort zone so you can try and write stuff. I think if I stayed at home I'd probably just be sitting on the sofa eating my mum's food and do nothing. So it's a good kick up the ass," she said, with a laugh.
Lyra admits that although it can be "a small bit lonely" being away from her family, she loves it over there.
"It's so fast," she said of life in London. "Sometimes when I come home I feel like I'm going in slow motion but I'm not, I'm just going at a normal pace and I need to trigger myself to relax.
"It's totally different. Obviously I don't have my family over there so it does get a small bit lonely, but there's always something going on, there's so many people in the music industry out there to work with. I love it, it's a different life for me now, I suppose."
She's kept busy with regular sold-out gigs in London and has just announced two new Irish shows on May 28 in Cyprus Avenue in Cork and May 29 in the Grand Social in Dublin.
We need your consent to load this Instagram contentWe use Instagram to manage extra content that can set cookies on your device and collect data about your activity. Please review their details and accept them to load the content.Manage Preferences
Performing live holds a special place in her heart.
"It's really nice to be able to see the audience. When you sing the songs to them it's so different than them listening to them at home. It's great to be able to be there; show them that these are live songs, I love singing them, they can see how much they mean to me and it's so nice to see what they mean to them.
"That is the most rewarding thing; it's probably one of the main reasons I'm in the music industry, because I want to connect with people in that way.
"A woman came up to me recently and she was just after going through a divorce and said, 'When you sang Broken Down I felt really empowered' and she started crying, and then I started crying. I was like, 'This is why you do it'. It's lovely, it's really touching."
With exciting opportunities on the horizon since her record deal, Lyra is gearing up for a busy time in her blossoming career.
"Self-releasing the EP was hard financially: I had to get loads of part time jobs to get through it, and getting people to do favours and trying to do it as best I could, not to the standard that I wanted to, but what I could do at that point," she said.
"Now being signed to a major record label that are really behind me, and they believe in it and they're really helping me get that all together and get a team around me that are bringing me to that level that I really want to be on.
"It makes you feel like you're on the right path, that you're doing the right thing, and that you're worth people's time to put your music out there. It really gives you a boost of confidence. You think, 'Ok, people believe in me so I better start believing in myself, let's go!'"
She's determined to "work my barnacles off" to get where she wants to go.
"I'm doing it day by day, see how it goes. I believe that if you work really hard at what you do, and you try and be the best that you can in it, it will fall in place. And I work my barnacles off, so that's what I'm going for!"
For more music news click here