Oprah Winfrey has said she is "so proud" of her friend Meghan Markle for making her own "decisions" about her baby.
It was announced in April that Britain's Duke and Duchess of Sussex are to keep the arrangements about the birth of their first child private.
Winfrey has now praised Markle for breaking with royal traditions, which saw the Duke and Duchess of Cambridge welcome their three children Prince George, Princess Charlotte and Prince Louis at St Mary's Hospital in London and show off their newborn babies to the world's press shortly afterwards.
Speaking about the decision, Winfrey told Entertainment Tonight: "Oh my God! I'm so proud of her decisions.
"To be able to stand up and say this is what I really want for my baby and my family and now I'm going to do it a different way when it's been done that way for a thousand years? I'm just so proud of her."
The 65-year-old media mogul, who is set to host a new series about mental health for Apple's streaming services with Prince Harry, added that she thinks it's a "great thing" that the royal couple are doing things their own way.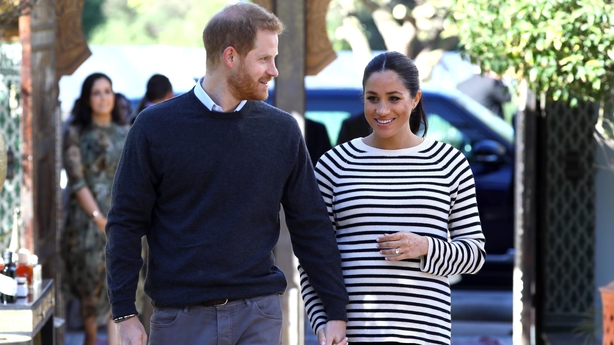 She said: "Who is ready to walk out and stand before the world and put that face on, you know, a day after you've had a baby?
"So I think for her and him - I'm sure it was a mutual decision for the two of them - I think it's a great thing.
"And truthfully, it ain't nobody else's business! That's really the truth."
Prince Harry and Meghan Markle are expected to welcome their first baby any day now.